English:
Since the beginning of the full-scale invasion of Ukraine, the lives of Ukrainians have changed drastically. Once having a good job, a roof over the head, an understanding of the language and community traditions, certainty about the safety of the children, and planning future goals, the war made Ukrainian women change their lifestyles drastically and leave no clue about what can the future bring.
Despite all the difficulties of life adaptation in the European community and finding a spot in society with specific future opportunities, we are delighted to present to you the stories of the Ukrainian women refugees and how their lives have changed after they participated in the project of United Way the Netherlands and UWRA.
Український:
З початком повномасштабного вторгнення в Україну, життя українців кардинально змінилося. Маючи хорошу роботу, дах над головою, знання мови та традицій спільноти, впевненість у безпеці дітей та планування майбутнього, війна змусила українок кардинально змінити свій спосіб життя і не залишити жодного здогаду про те, що може принести майбутнє.
Незважаючи на всі труднощі адаптації до життя в європейській спільноті та знаходження місця в суспільстві з конкретними можливостями майбутнього, ми раді поділитися з Вами історіями українських жінок-біженок та те, як змінилося їхнє життя після участі у проєкті United Way the Netherlands та UWRA.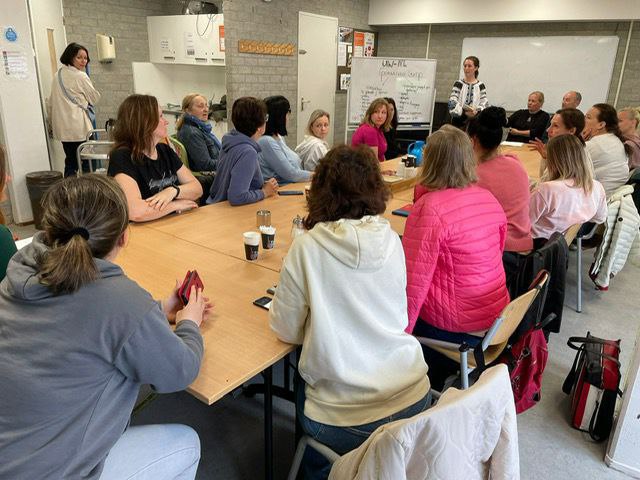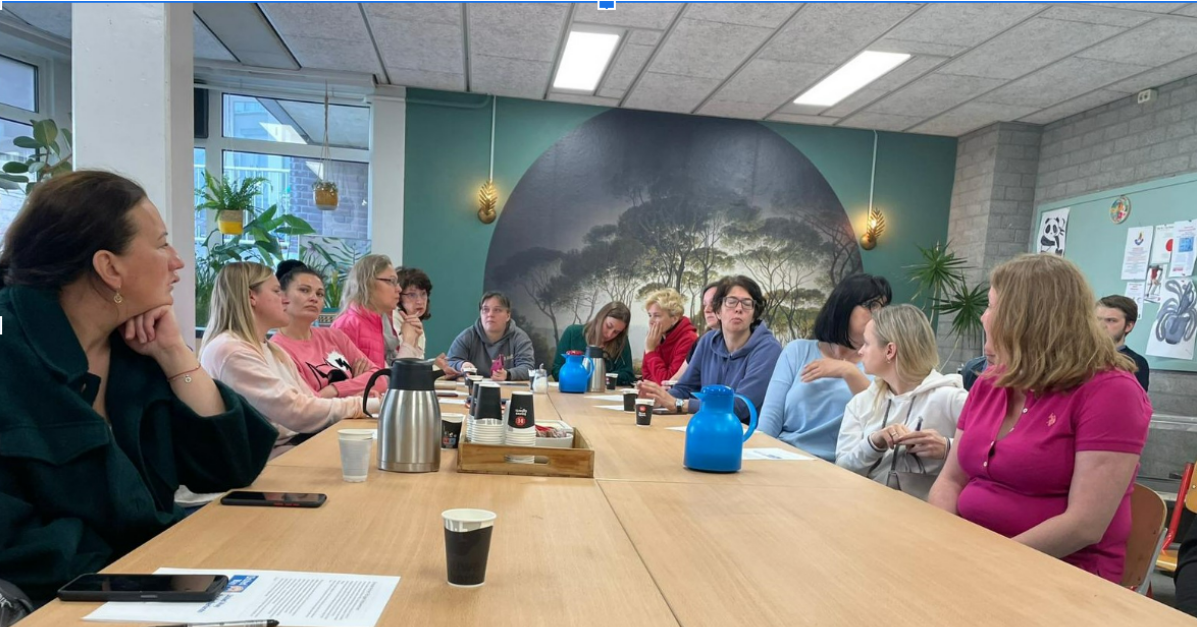 The first meeting with the Ukrainian women refugees to identify the issues that they are mainly facing in the Dutch environment
Перша зустріч з жінками-біженками з України для визначення проблем, з якими вони в основному стикаються в нідерландському суспільстві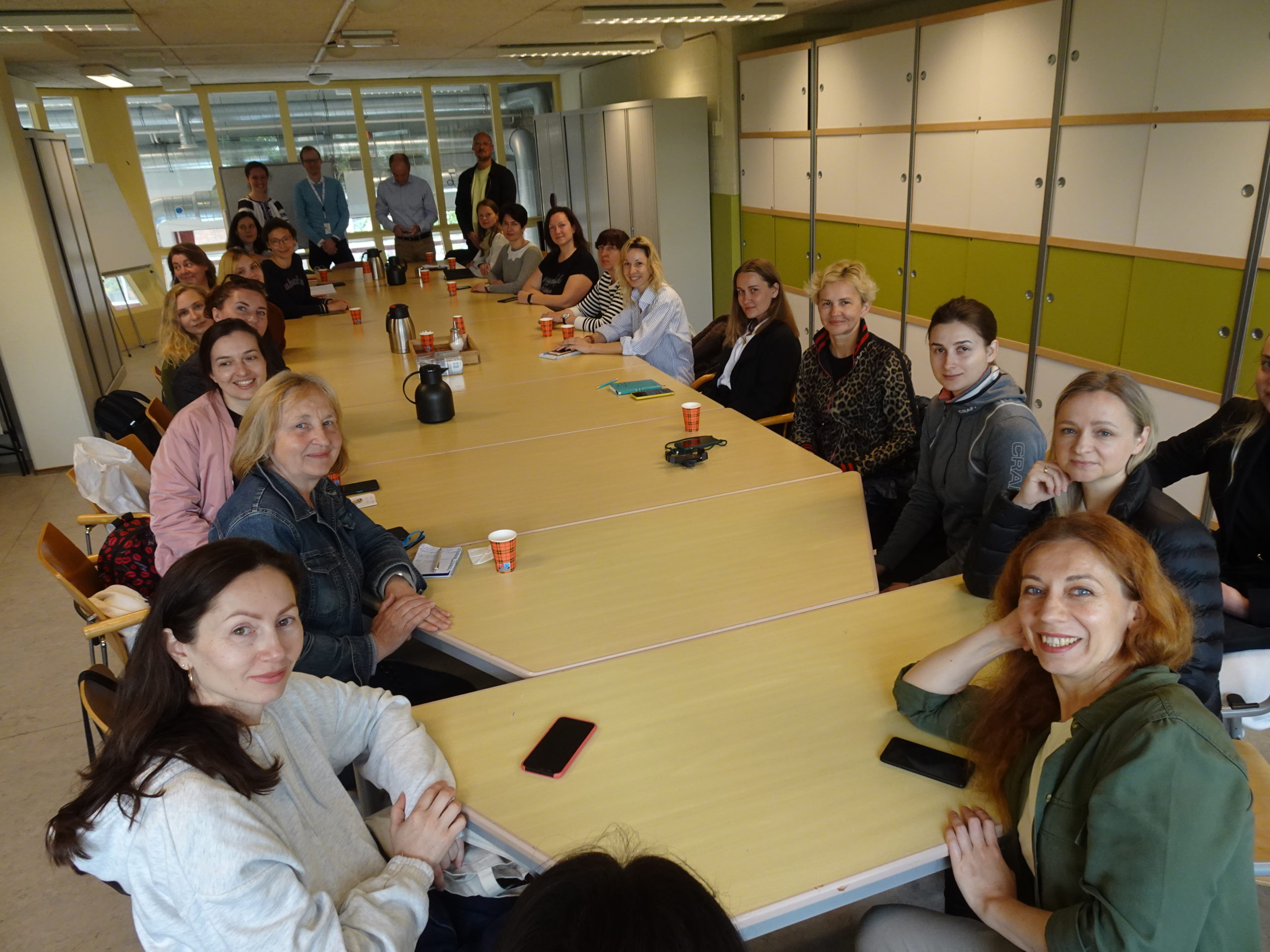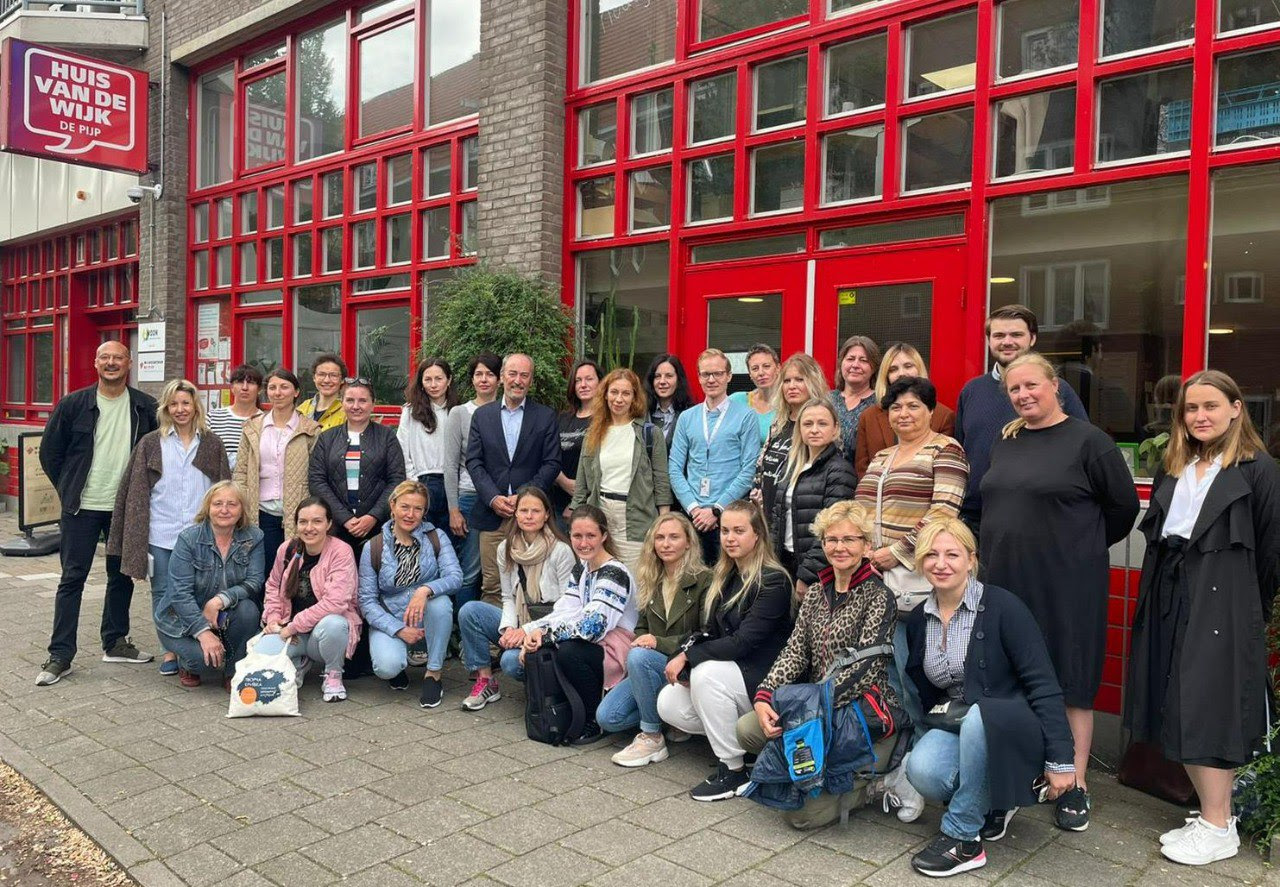 The meeting with United Way the Netherlands corporate partner with offering the job opportunities to Ukrainian women refugees with career development opportunities
Зустріч з корпоративним партнером United Way the Netherlands з пропозиціями стосовно працевлаштування українським жінкам-біженкам з можливостями кар'єрного зросту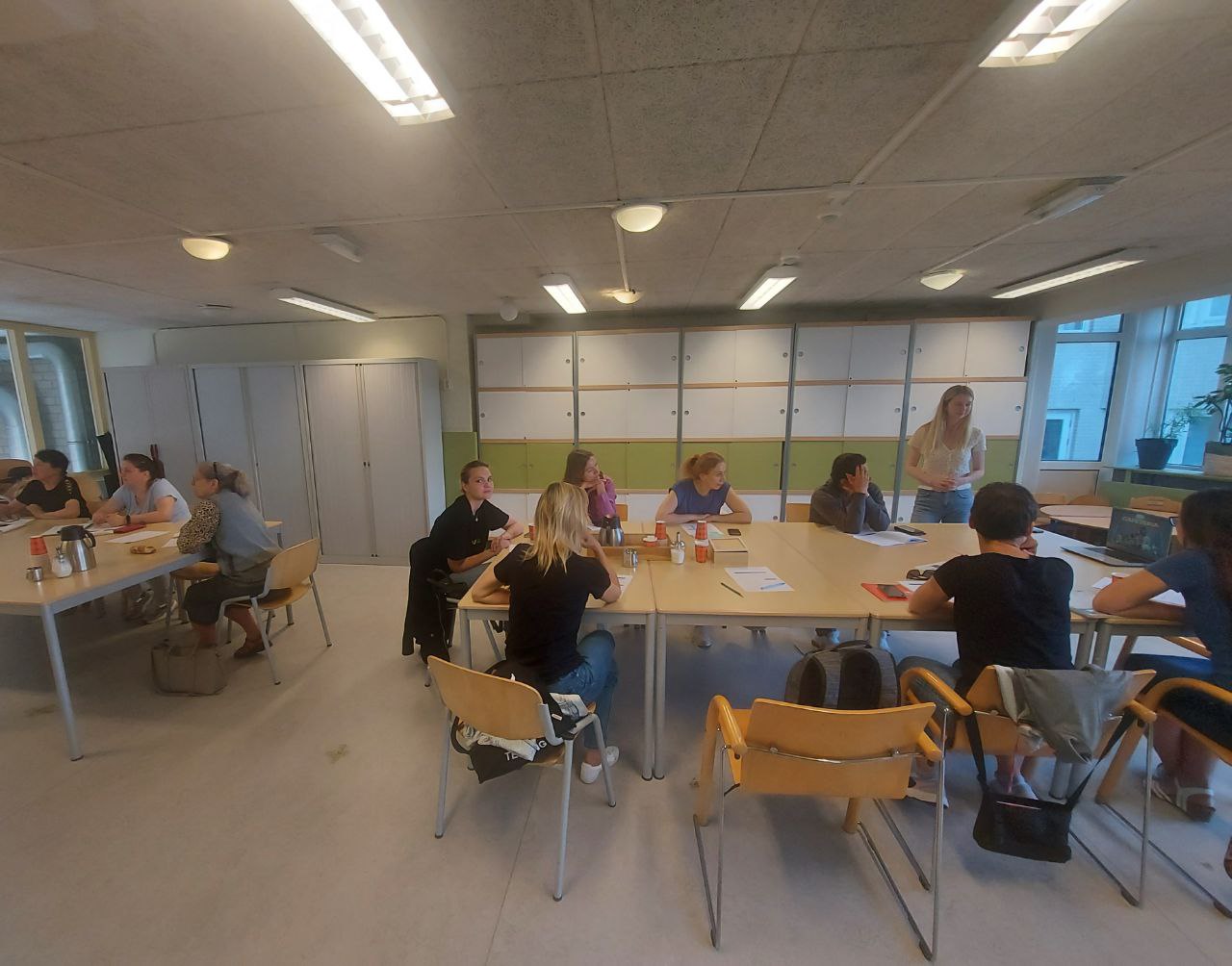 The launching of the English lessons for the women refugees from Ukraine with the Intermediate knowledge of the language
Запуск уроків англійської мови для жінок-біженок з України із середнім рівнем знань мови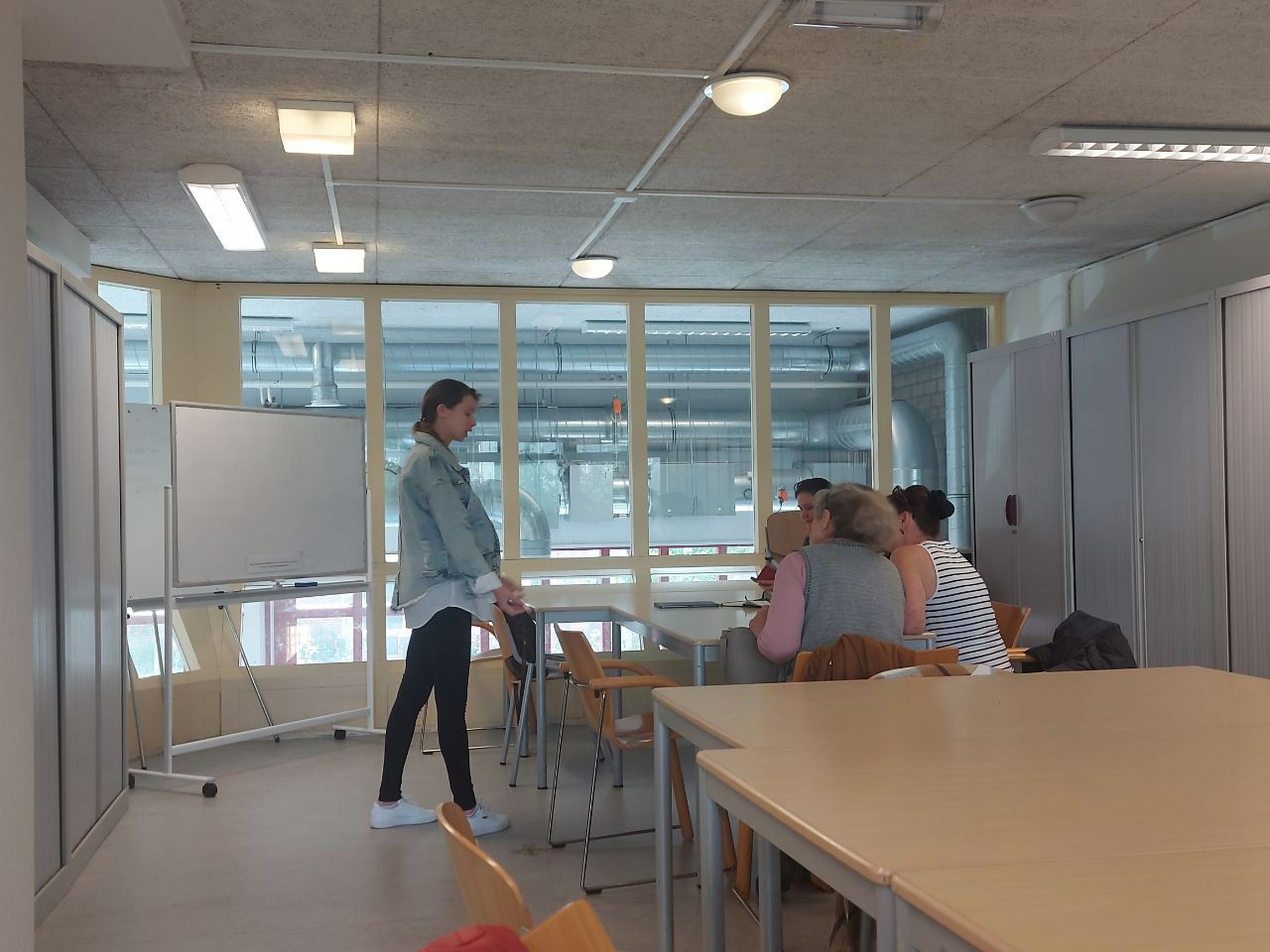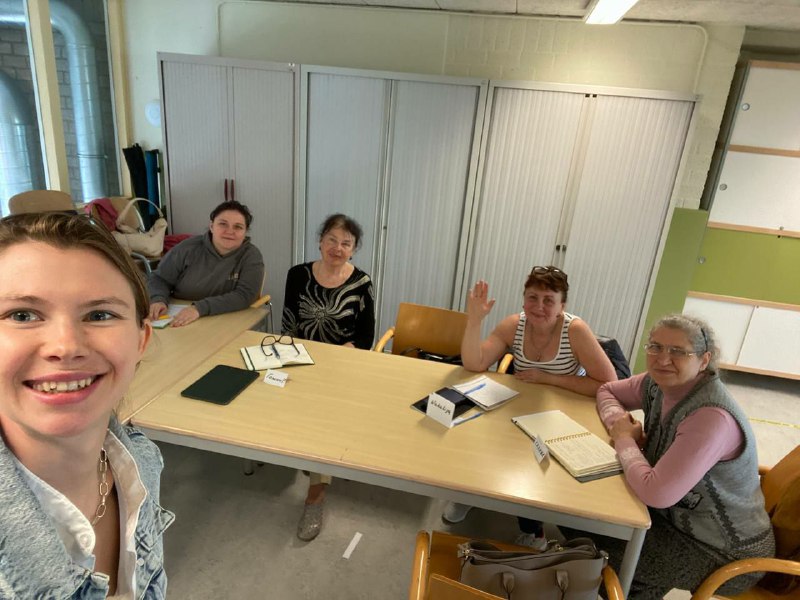 The first meeting of the English courses participants with the Beginner level
Перша зустріч учасників курсів англійської мови з початковим рівнем знань мови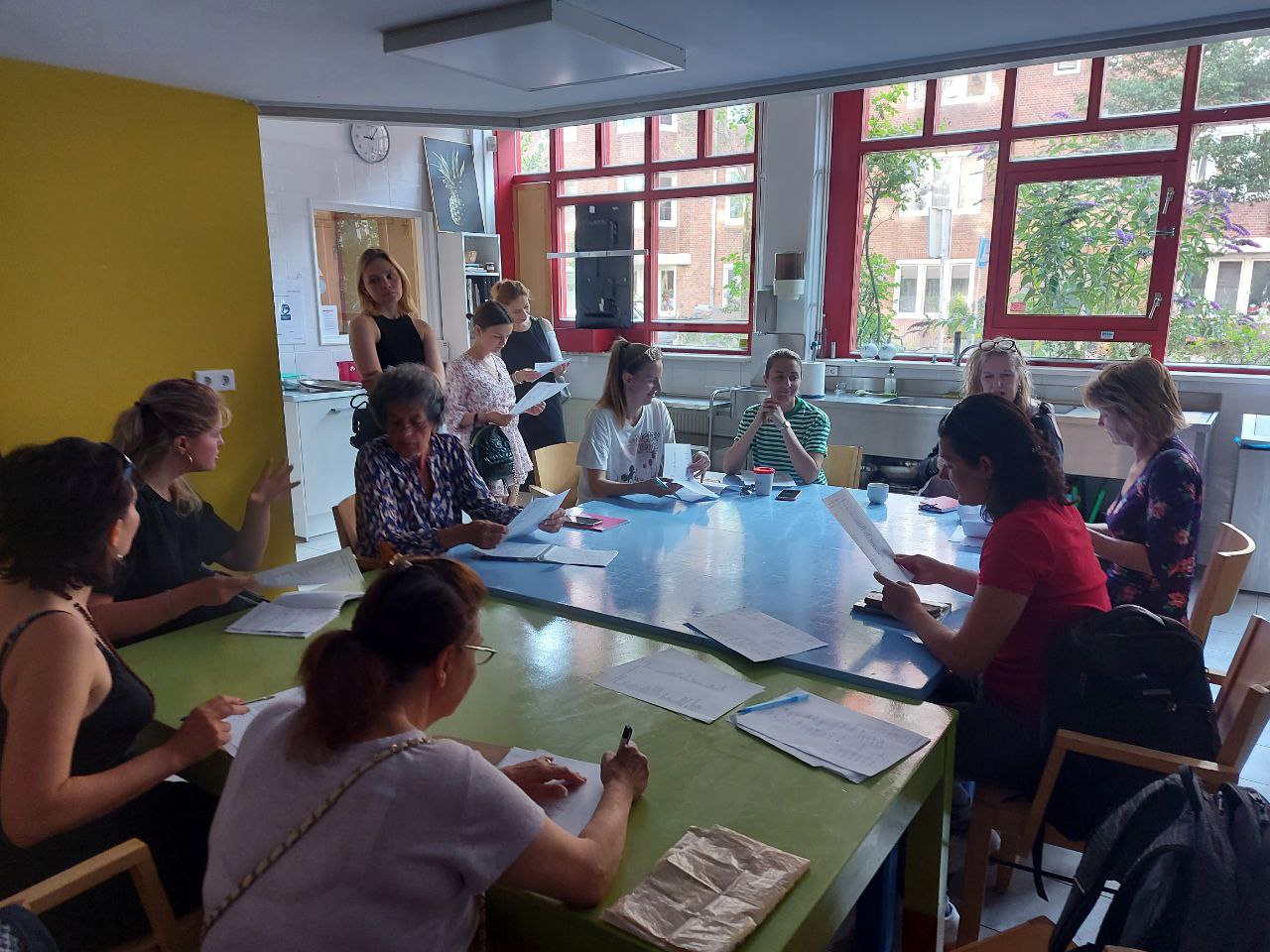 The increase of people, who want to study Dutch with Karin and Hilka
Збільшення кількості бажаючих вивчати нідерландську мову з Карін та Хілкою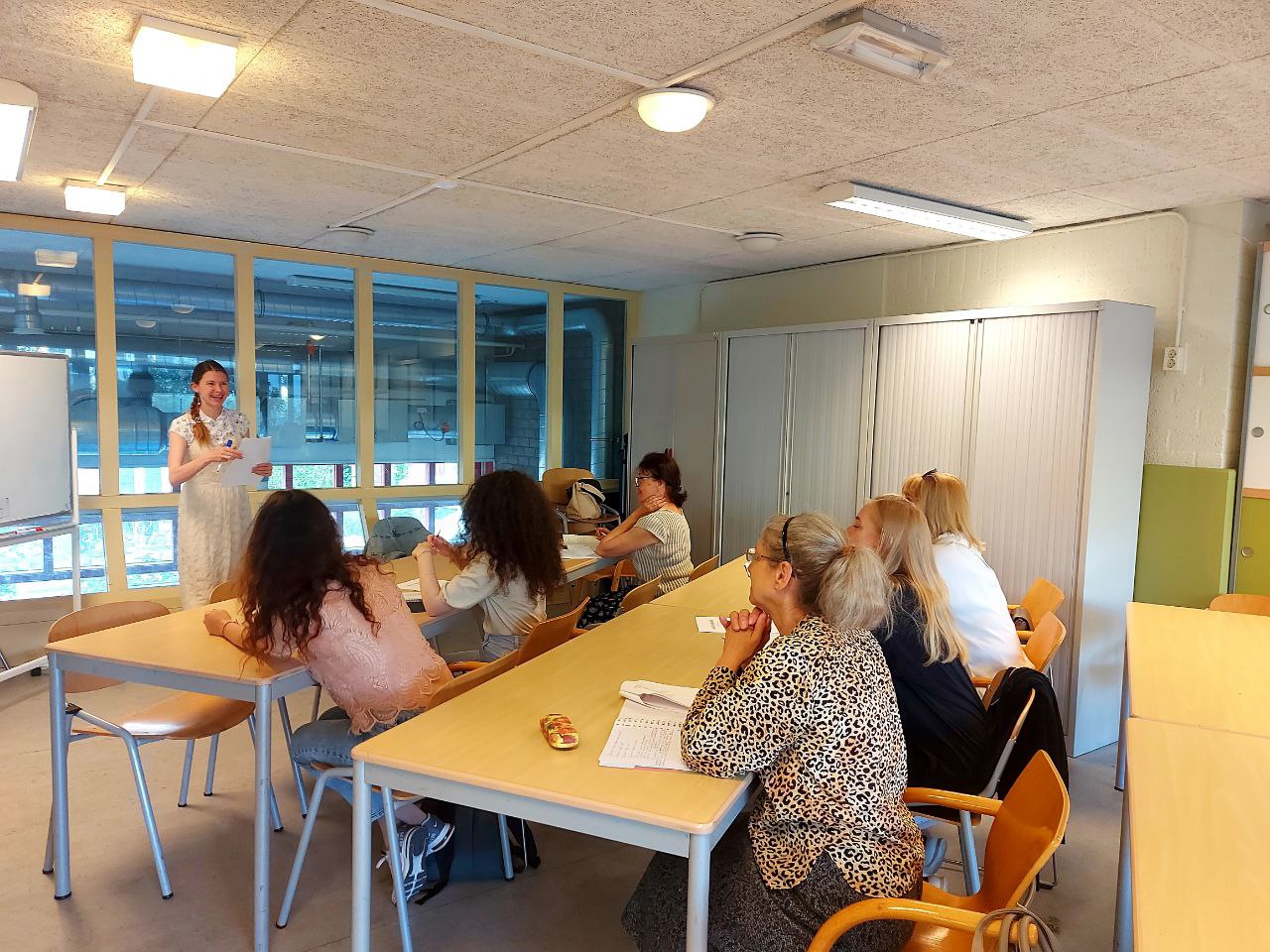 Anna's lessons for the beginner group that is slowly becoming bigger. All participants, for the first time, face the problem of studying a foreign language except Ukrainian and Russian
Заняття для групи з вивчення початкового рівня англійської мови з Анною, що поступово збільшується. Усі учасники уперше стикнулися з необхідність вивчати інші іноземні мови, окрім української та російської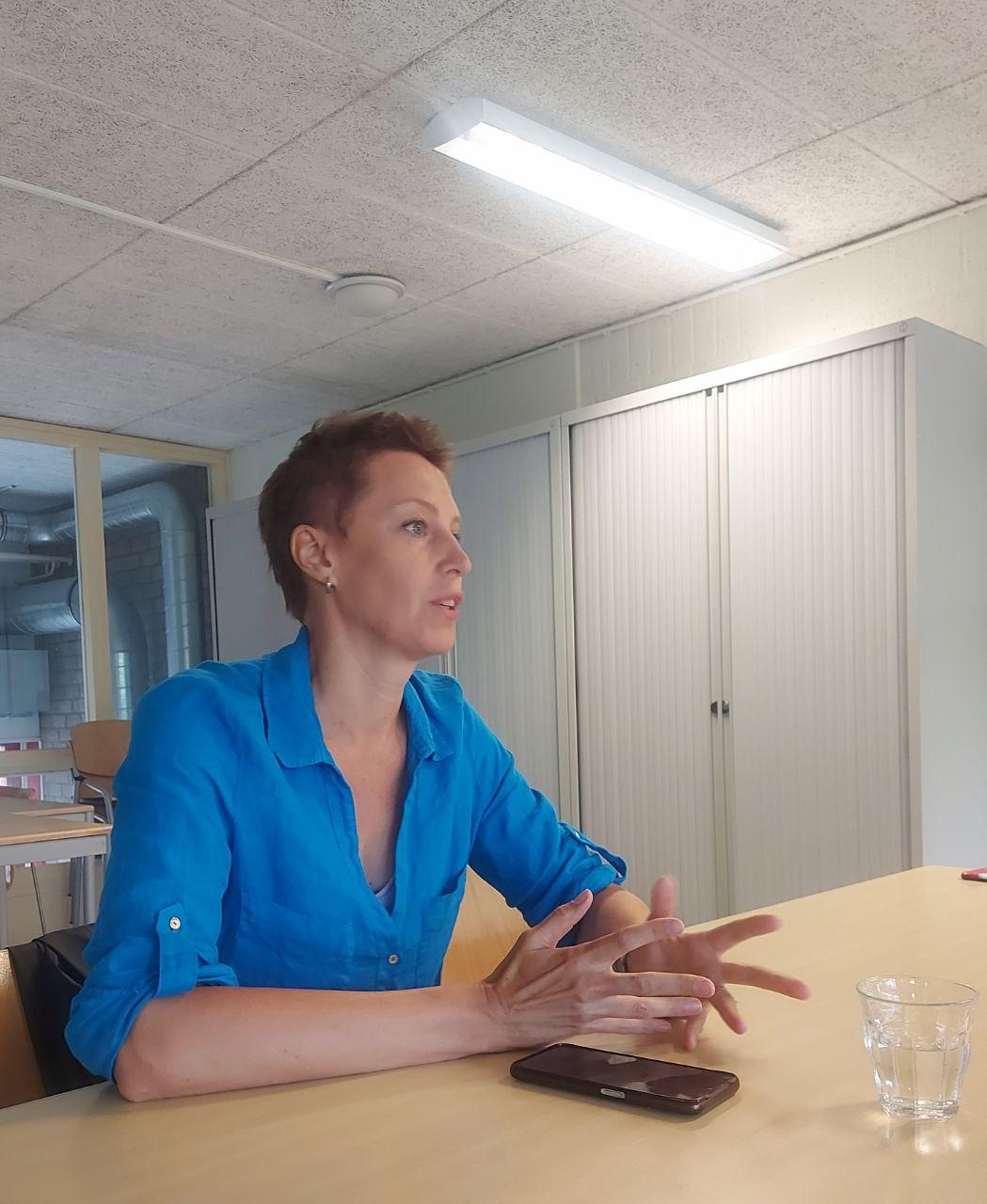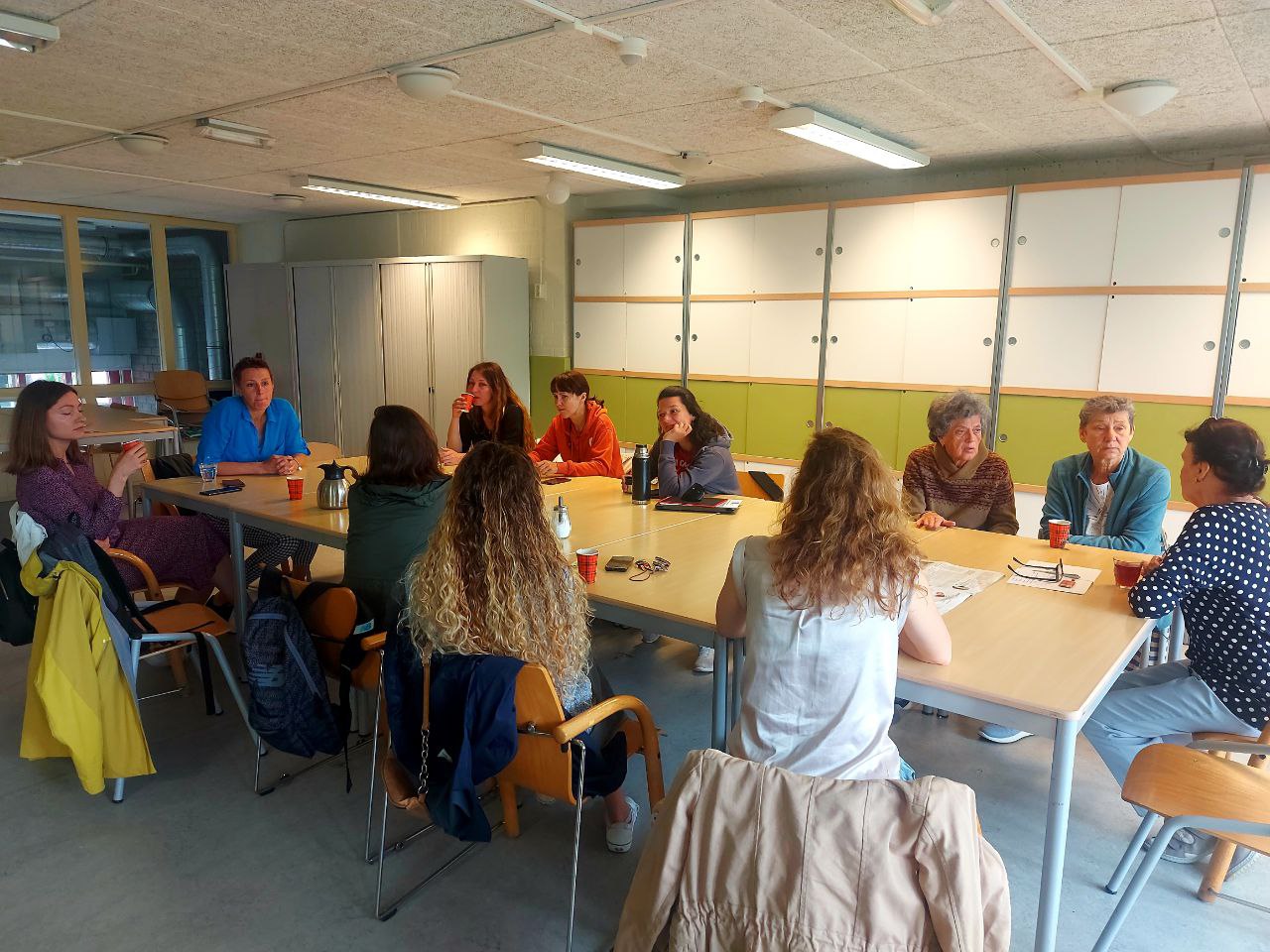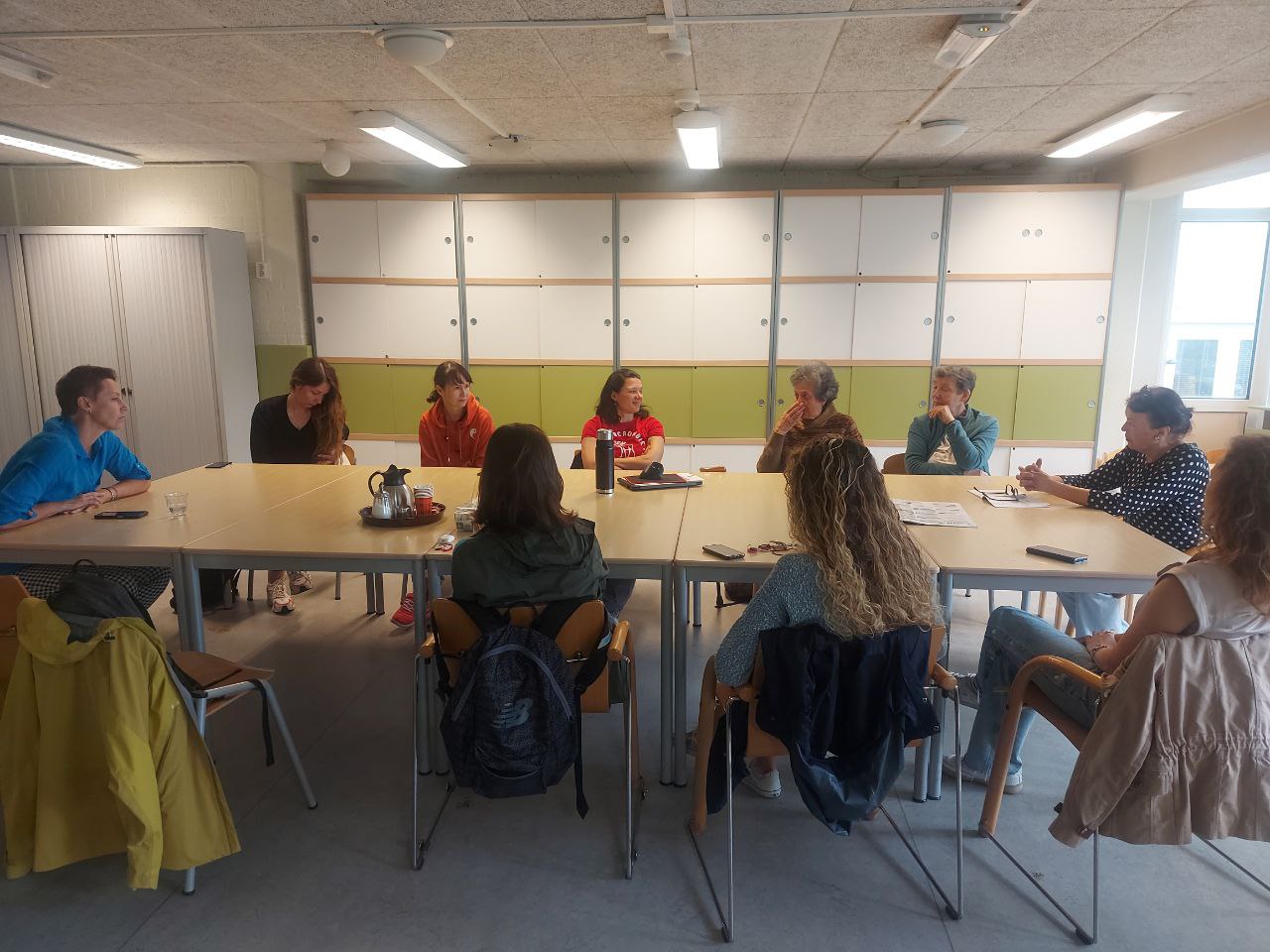 First therapy meeting, dedicated to the present and unknown future fears, with professional psychologist Olena Shkvarnitskaja
Перша терапевтична зустріч, присвячена страхам сьогодення та невідомого майбутнього, із професійним психологом Оленою Шкварницькою, 11.07
Meeting with the famous photographer from Amsterdam Yeroen Wolf, founder of the project Imagine Video Productions, 6.07.2022
Зустріч із відомим фотографом з Амстердаму Йероен Вулфом, засновника проекту Imagine Video Productions, 6.07.2022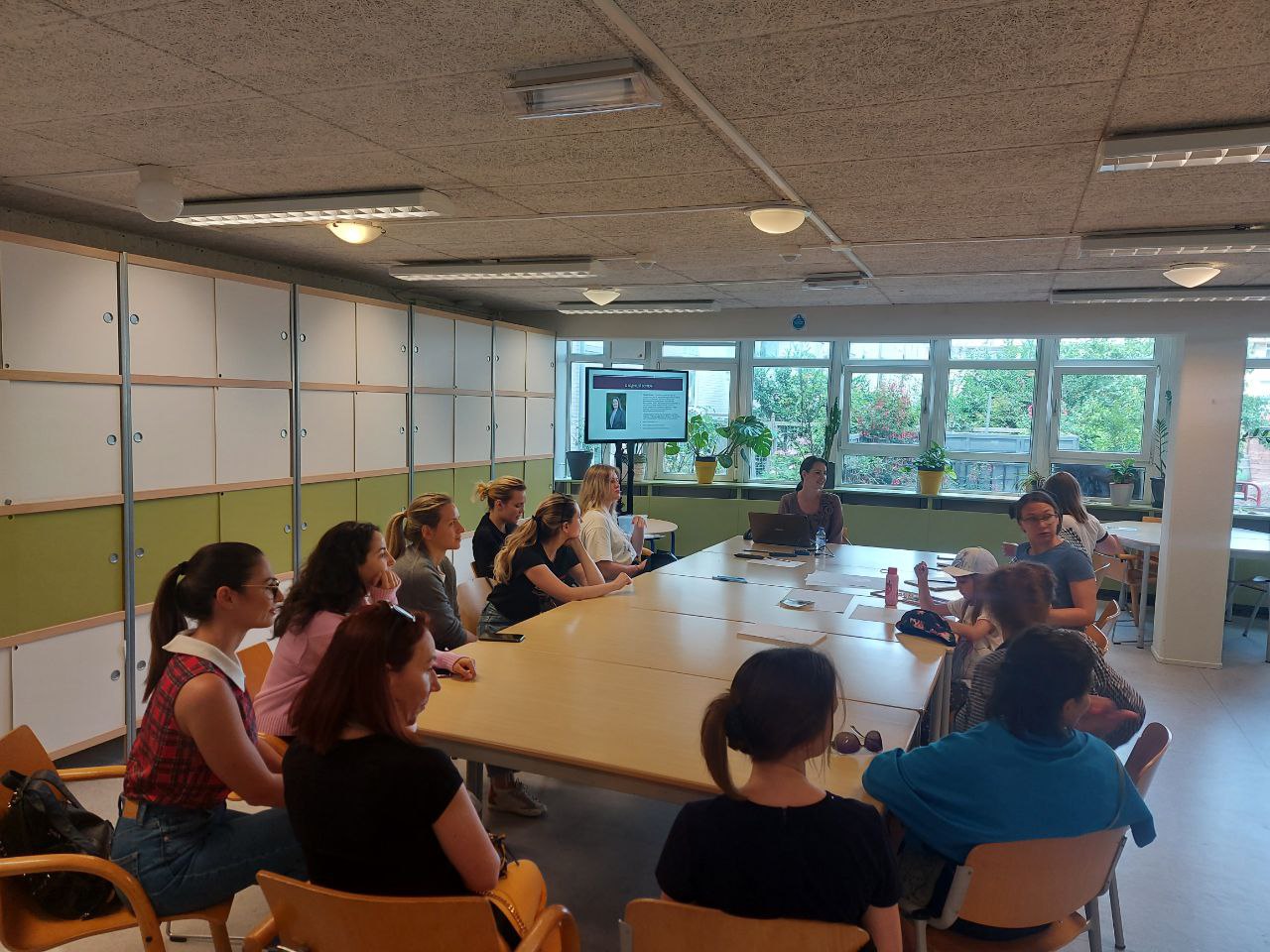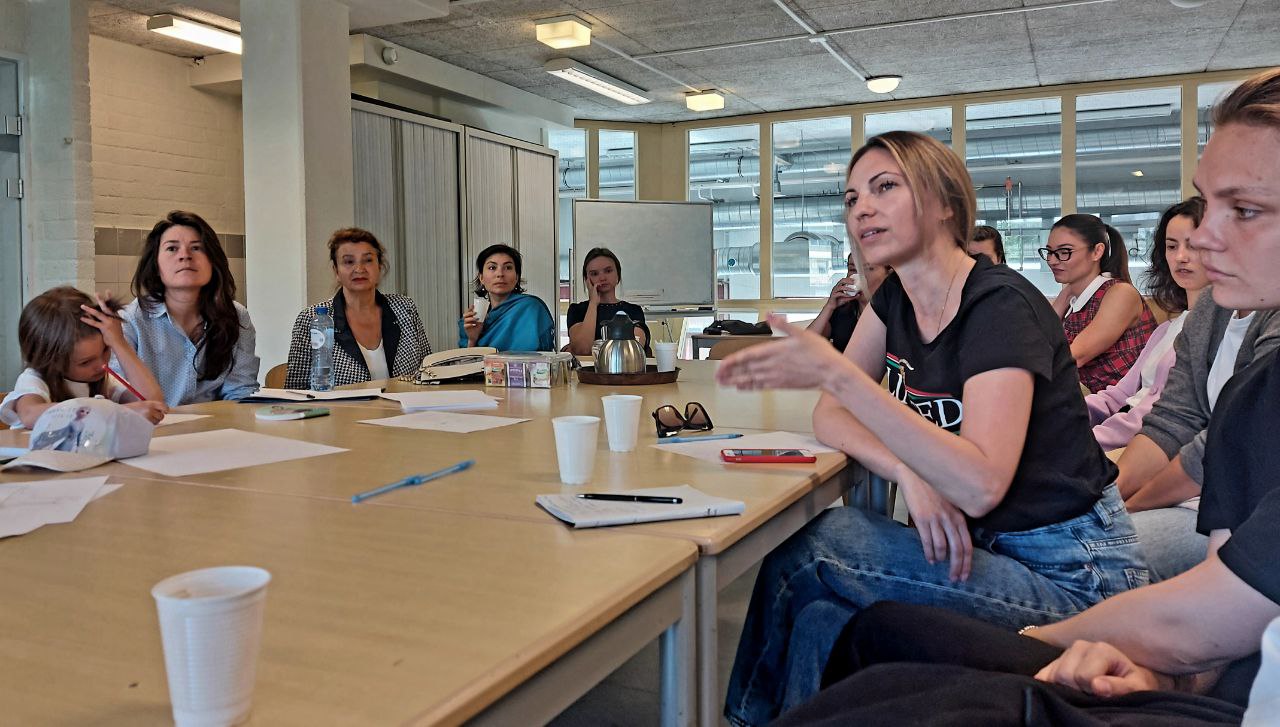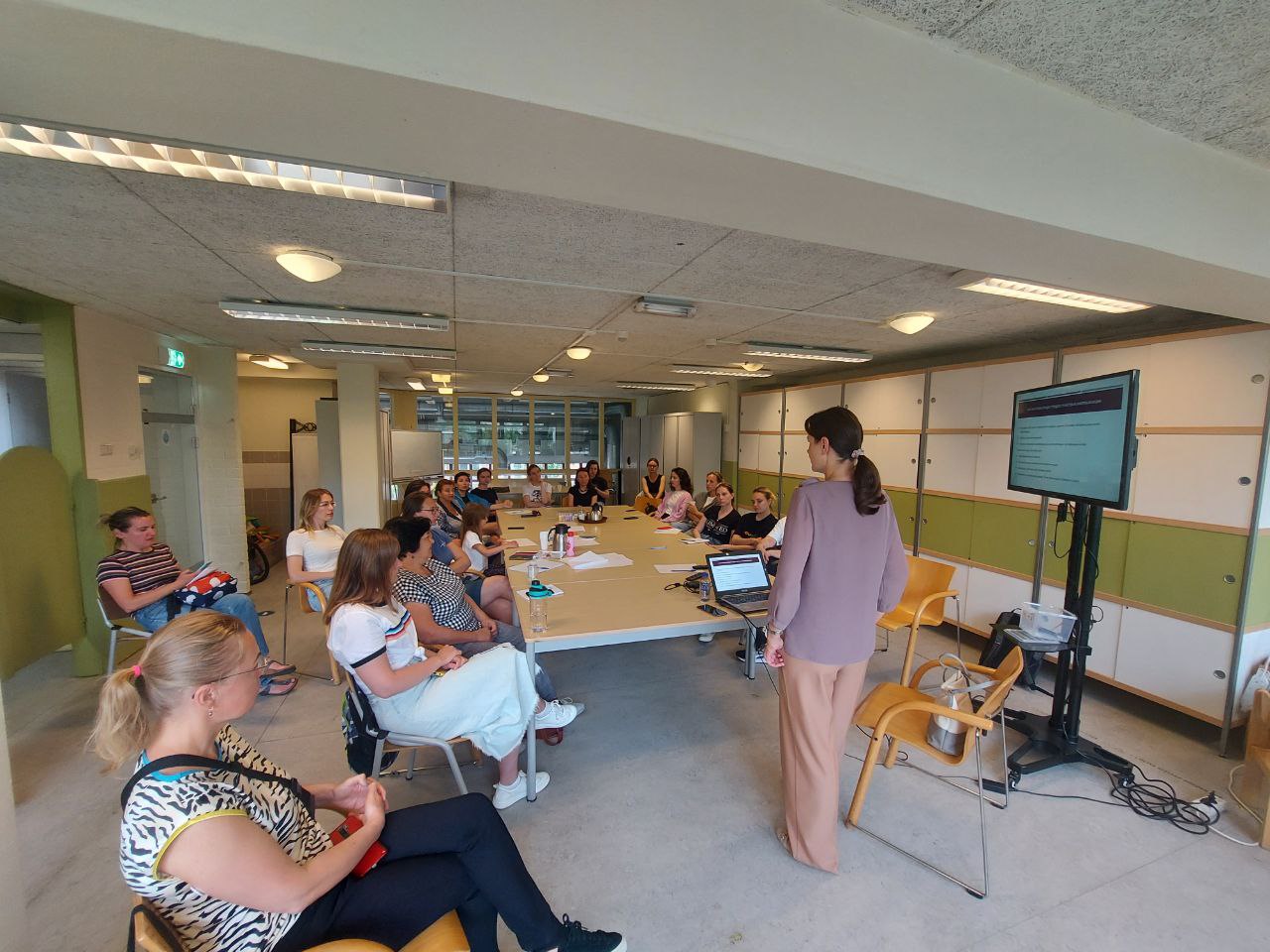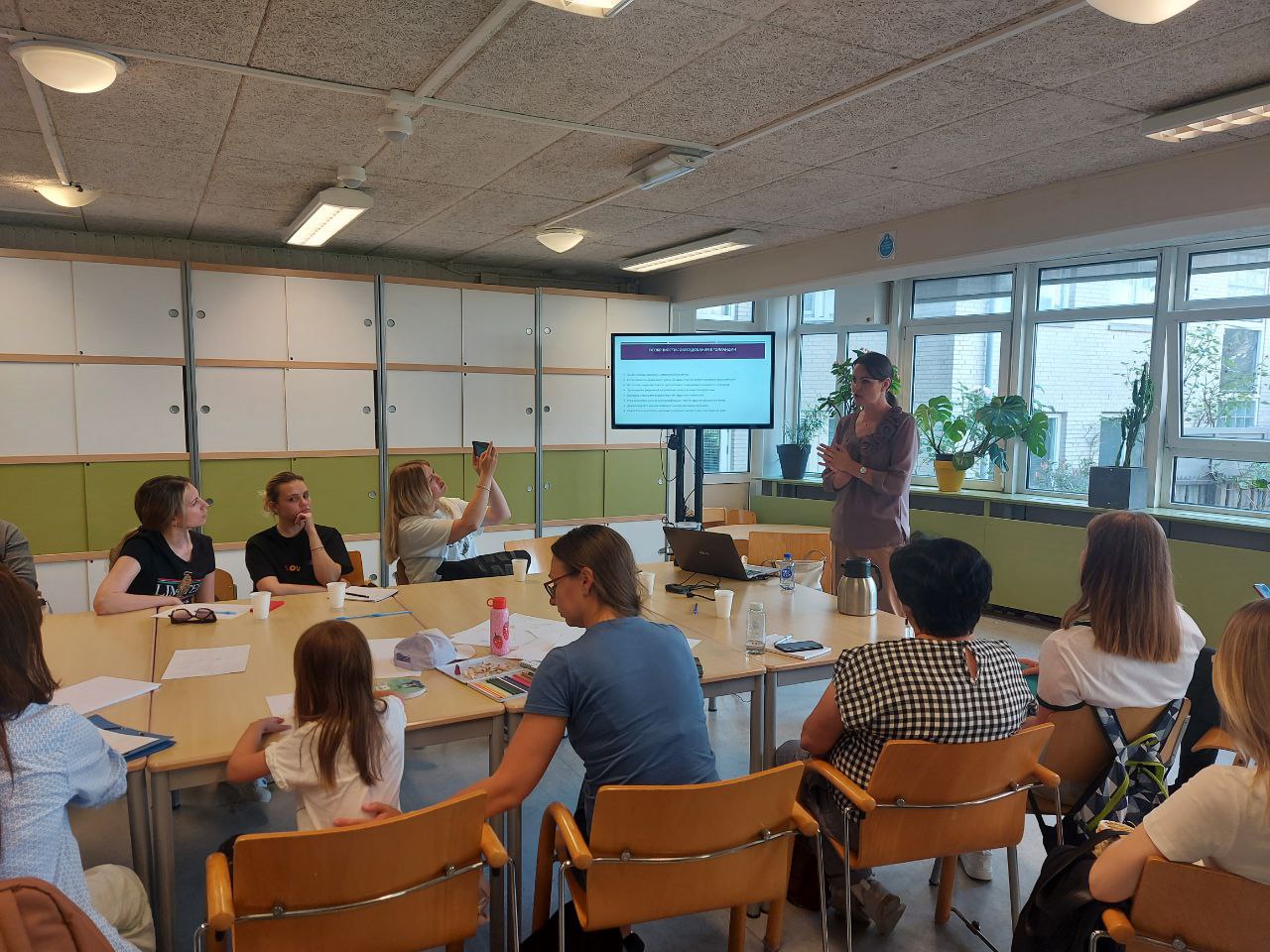 Meeting with Iryna – life and career coach dedicated to the integration of Ukrainian women refugees in the Dutch labor market, 04.07.2022
Зустріч з Іриною – тренером з самовдосконалення та кар'єрного розвитку, присвячена інтеграції українок-біженок у нідерландських ринок праці, 04.07.2022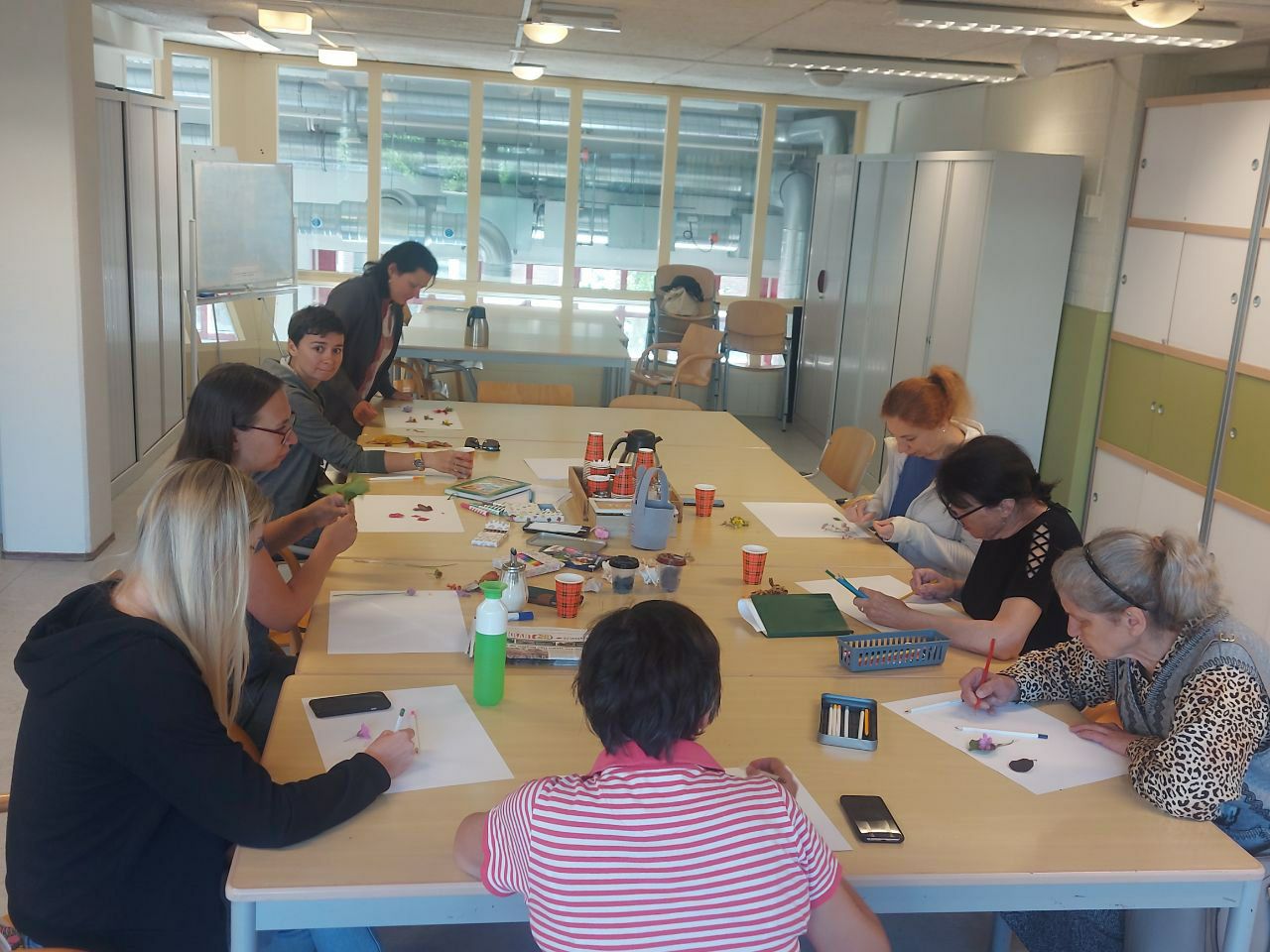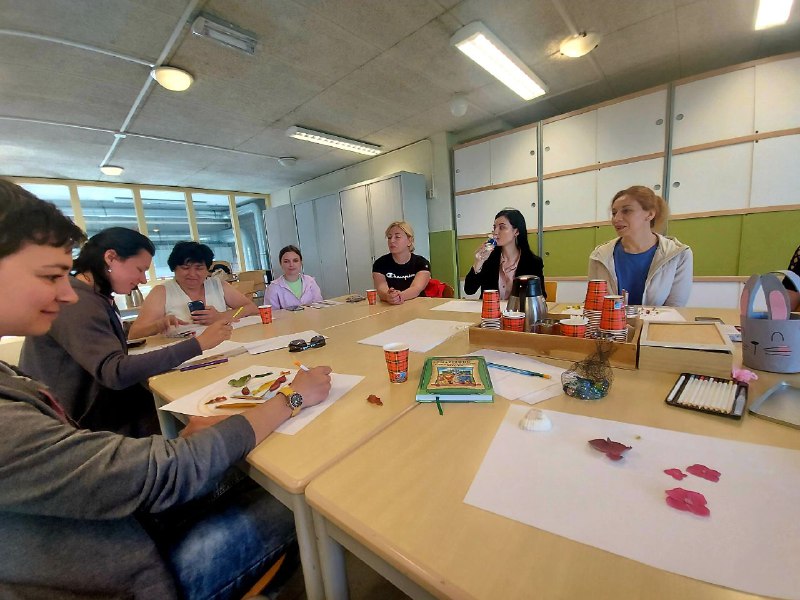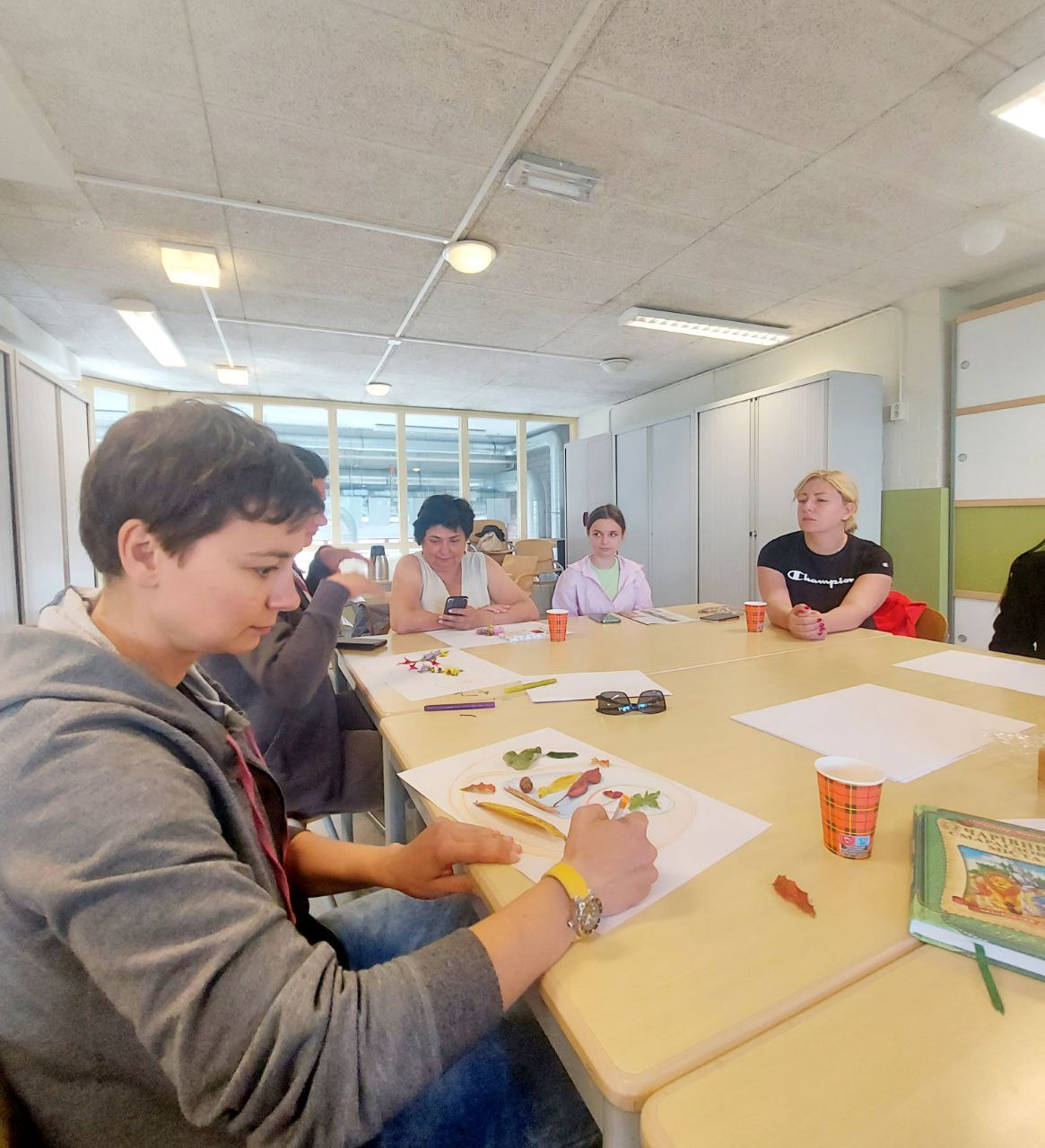 The psychological therapy meeting organized by the Ukrainian refugee during the break before the meeting with journalists from Het Paroole
Психологічна зустріч-терапія, організована українською біженкою під час перерви перед зустріччю з журналістами Het Paroole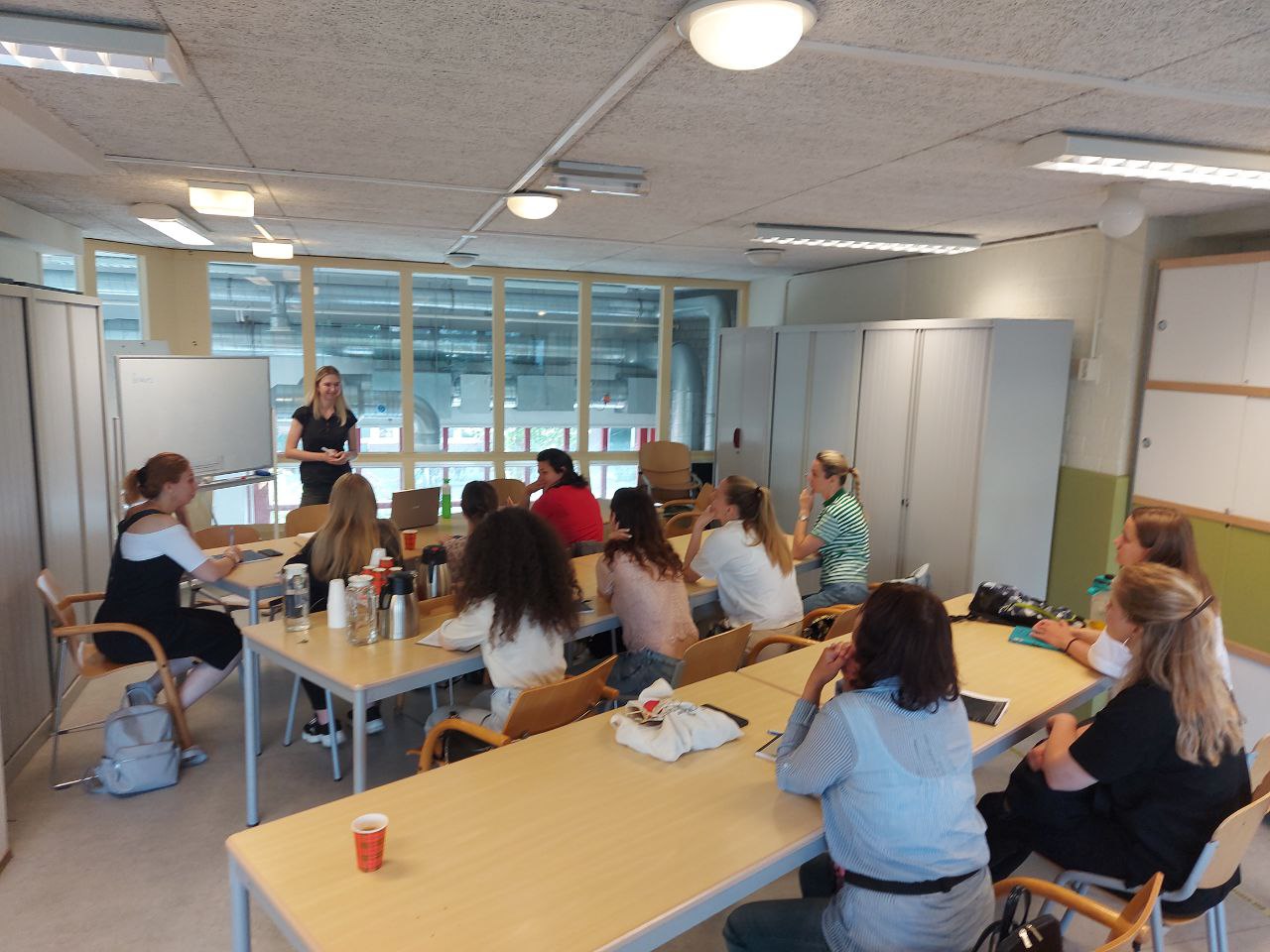 The English lessons for intermediate level with Martha together with more participants willing to join, 13.07.2022
Заняття з англійської мови для просунутого рівня з Мартою зі збільшенною кількістю бажаючих, 13.07.2022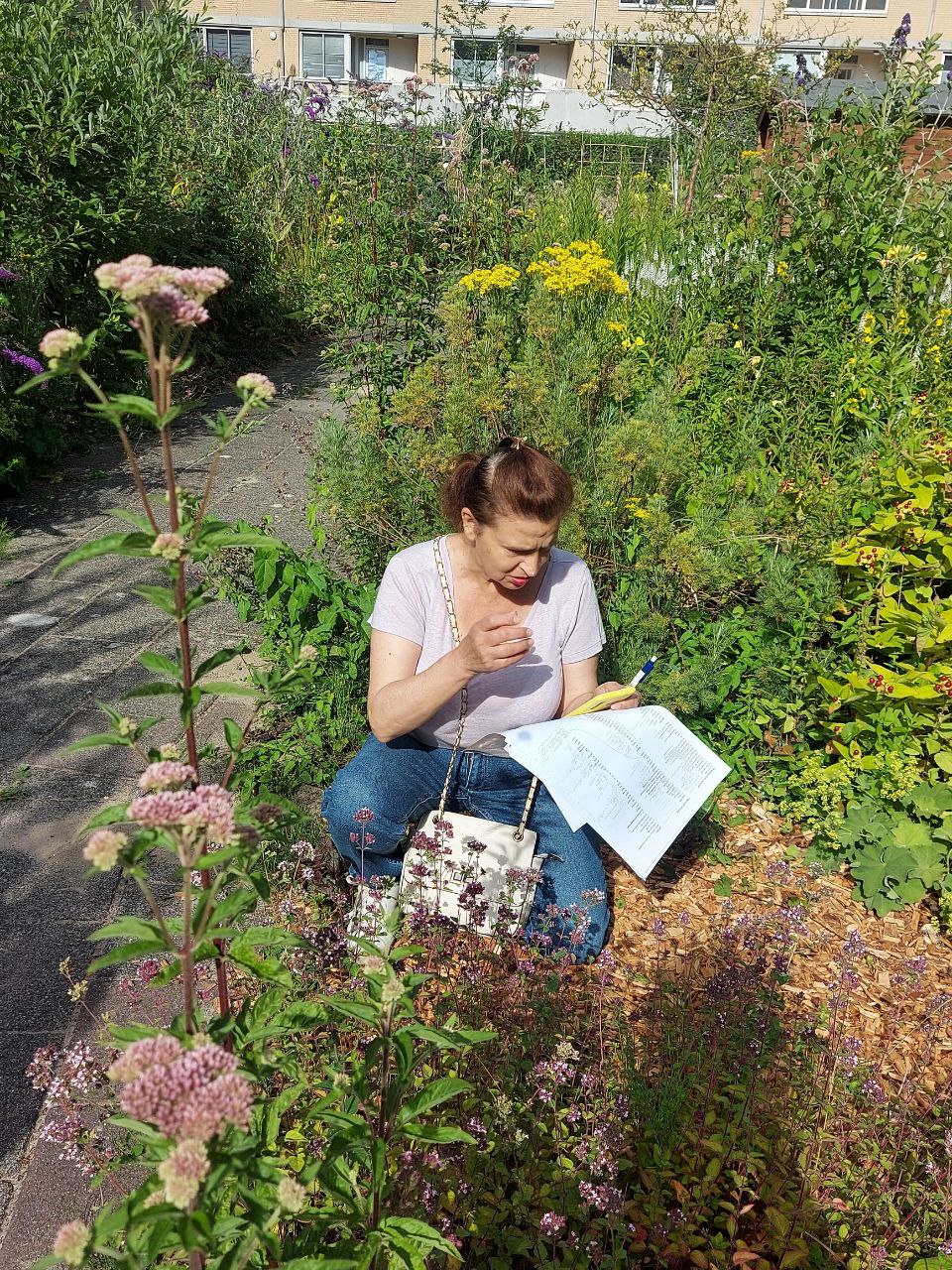 The Dutch lessons with Karin and Hilka in the garden
Заняття з нідерландської мови в саду з Карін та Хілкою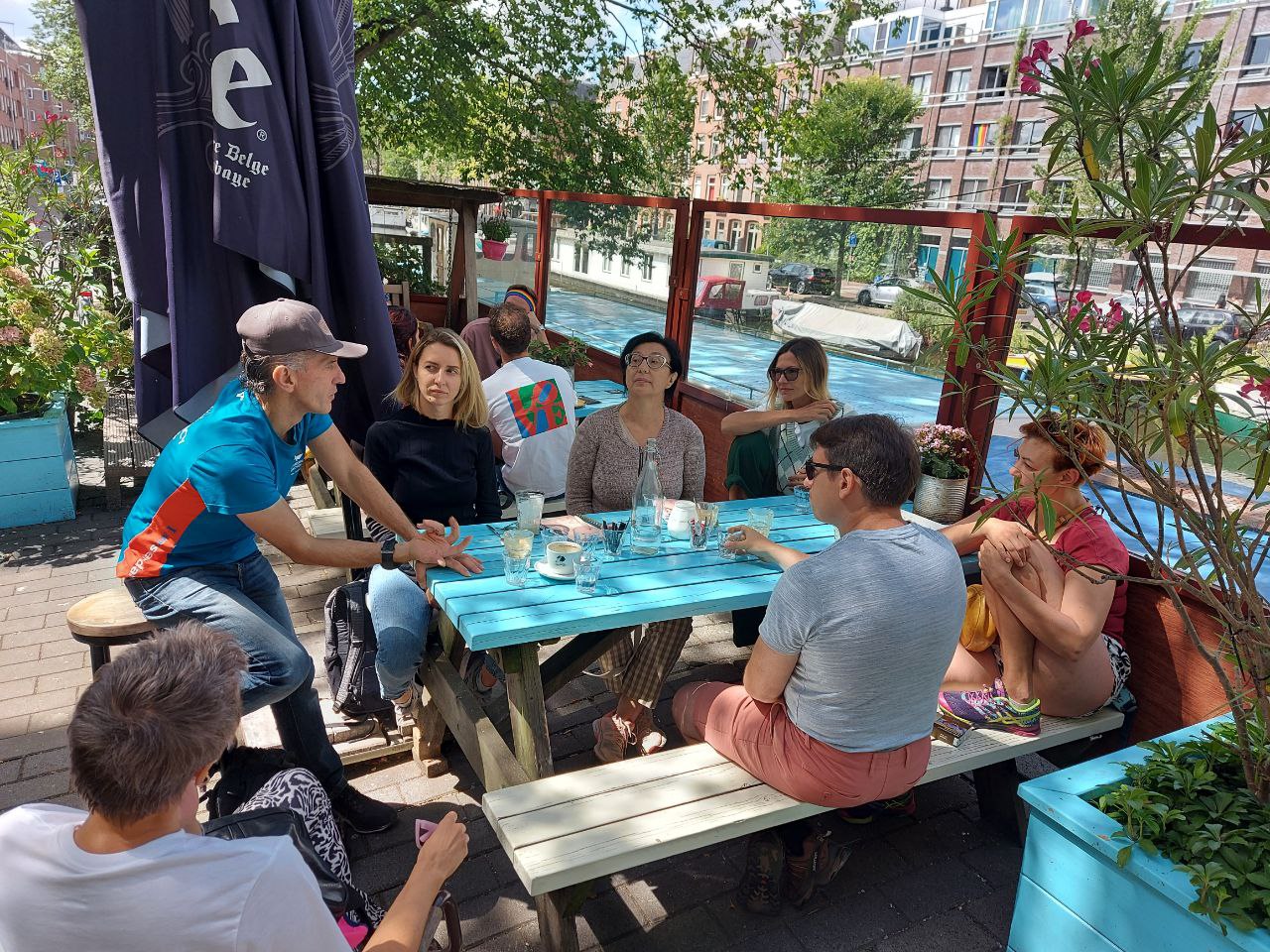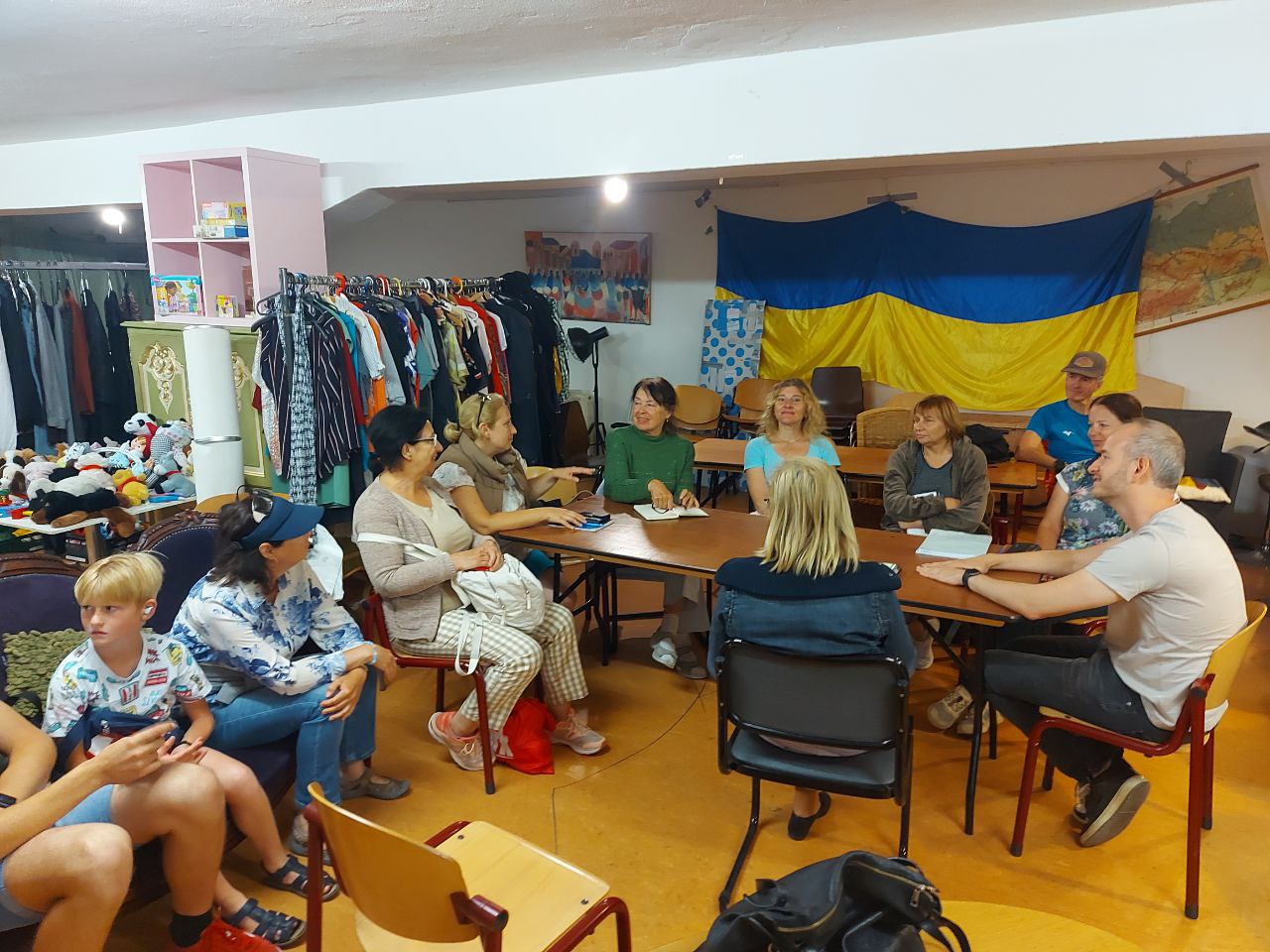 English speaking club with Justin and Dmytro for beginners and intermediate participants
Англійський розмовний клуб з Джастіном та Дмитром для учасників з початковим та просунутим рівнем володінням мови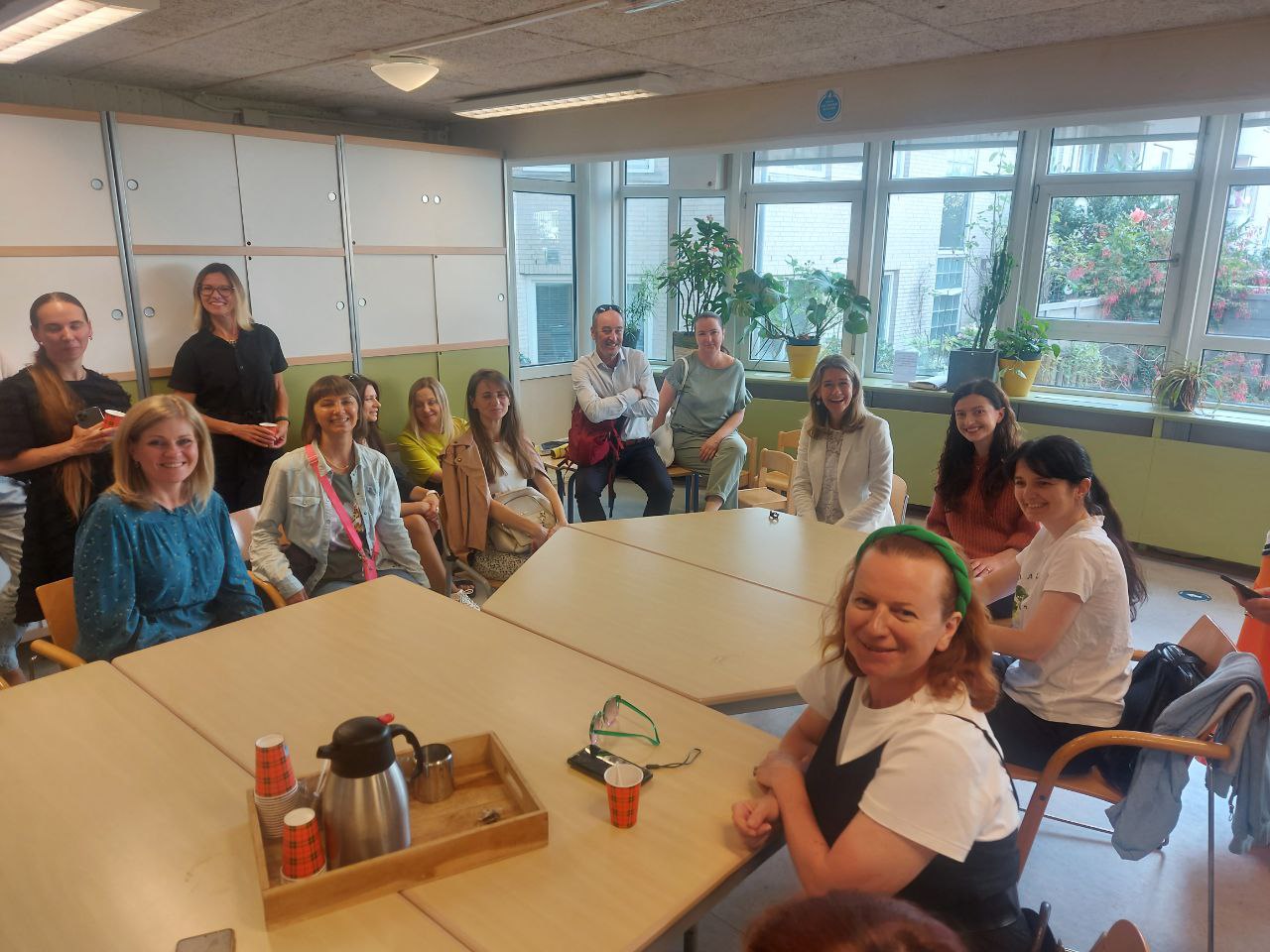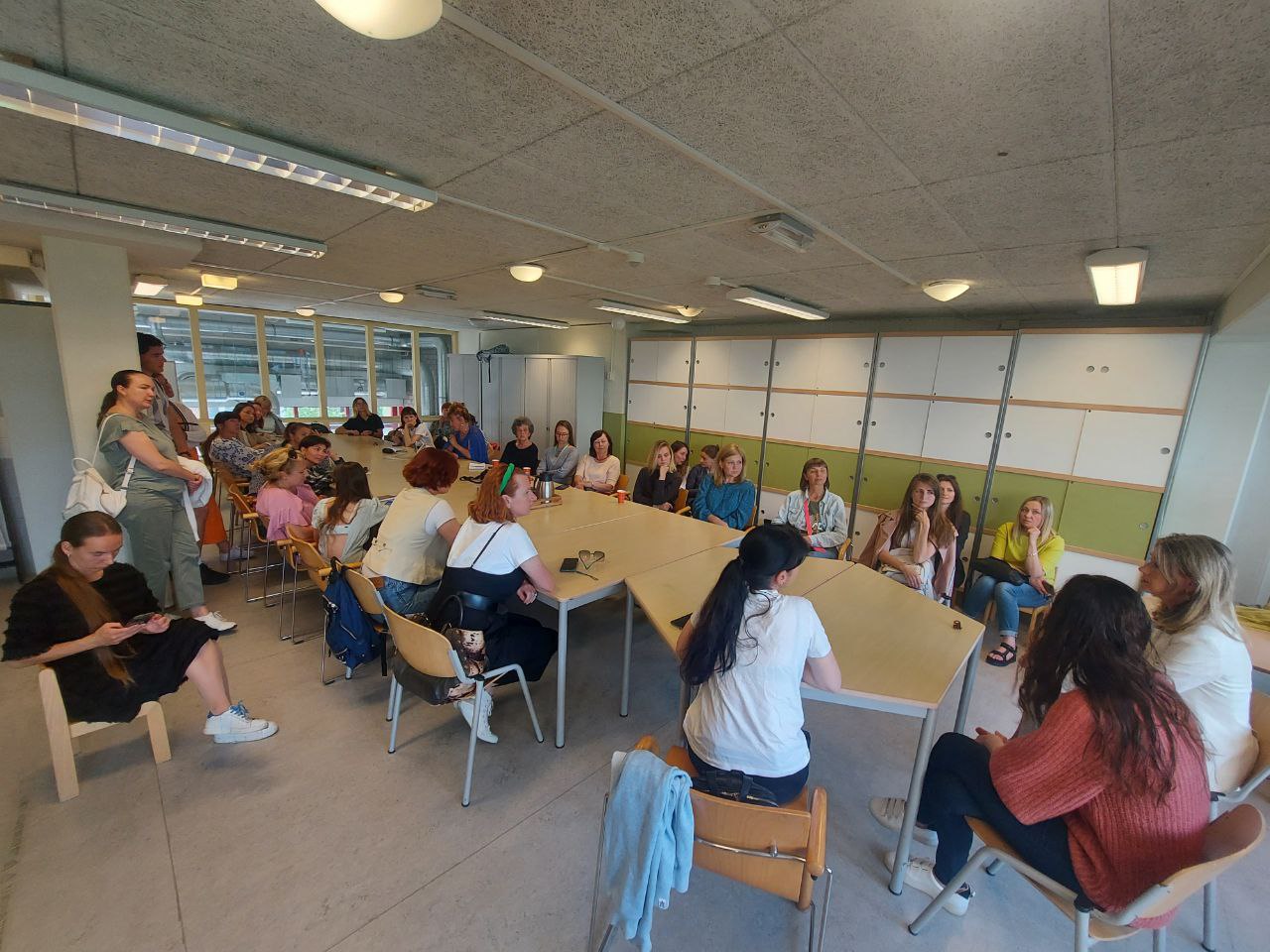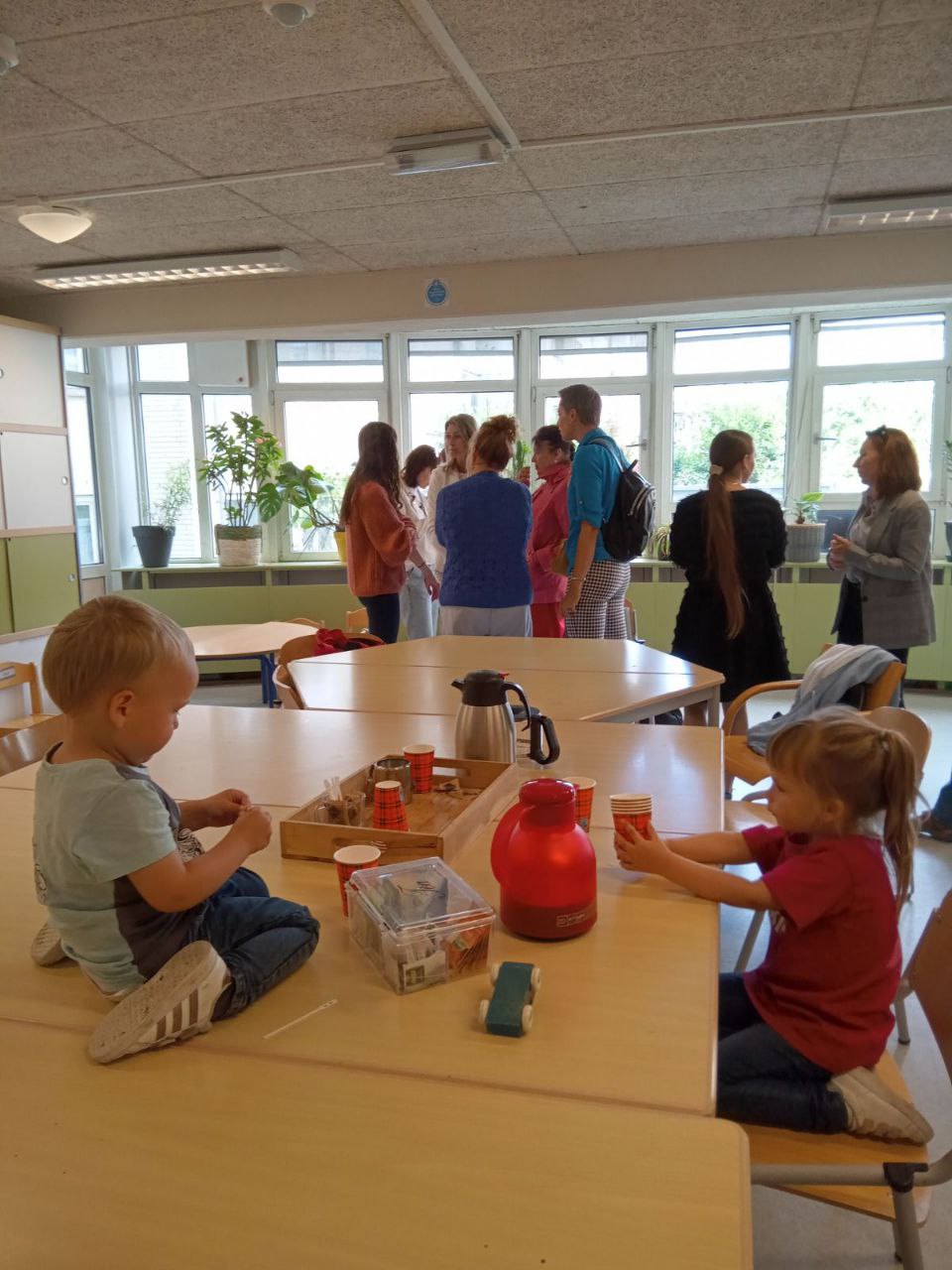 The meeting with Helene van Melle, the Associate Director for Global Partnerships in Tent – non-profit company dedicated to integrating refugees to Dutch labour market, and Nataliya Kozak, Senior Industry Manager at Google and volunteer in United for Ukraine on July 27th, 2022
Зустріч з Хелен ван Мелле, виконавчим директором з міжнародного партнерства компанії "Tent" – некомерційної компанії, присвяченій інтеграції біженців в нідерландський ринок праці, та Наталією Козак, старшим менеджером у Google та волонтером у United for Ukraine, 27 липня 2022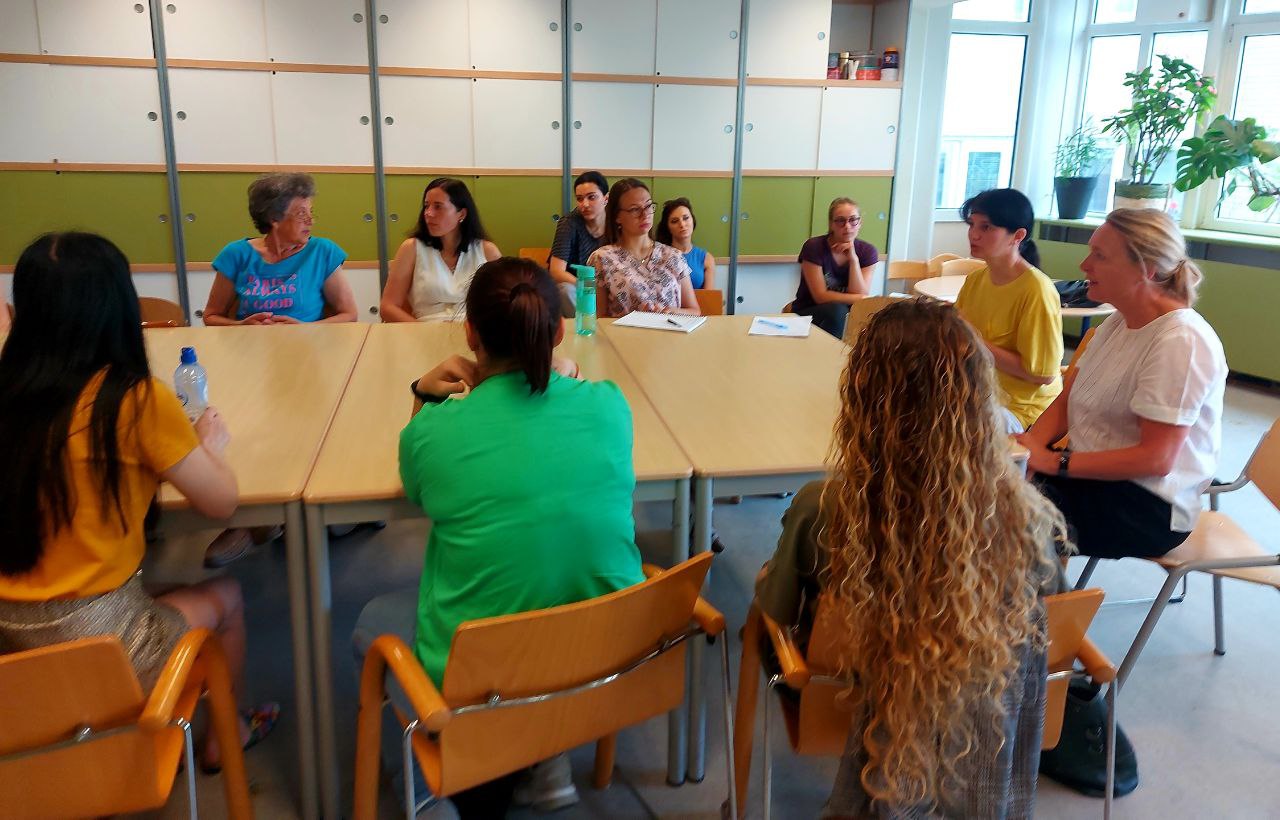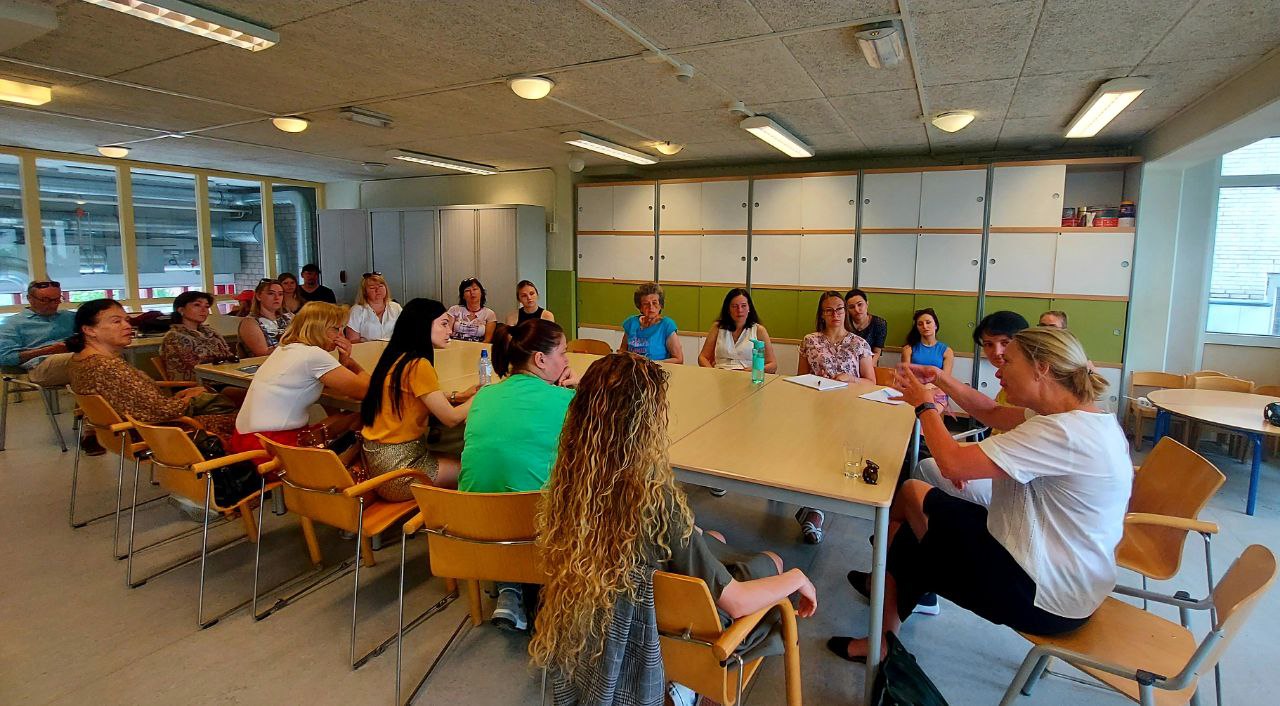 The meeting with the representative from Amsterdam Municipality regarding the housing problems of refugees after arrival in the Netherlands, 18.07.2022
Зустріч з представницею з Муніципалітету Амстердама стосовно проблем зі знаходженням житла після прибуття в Нідерланди, 18.07.2022