We are proud to present our board members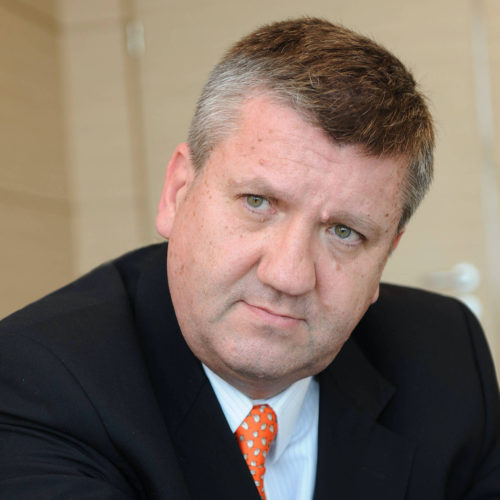 Peter comes from Argentina and holds an A.B. from Vassar College and an M.B.A. from Duke University, both in the US. Peter has over 35 years of banking experience, mainly as a career expatriate with ABN AMRO Bank, holding management positions across different functions and geographies. Currently, Peter holds a number of non-executive Board positions with financial institutions, private companies, NGOs and educational institutions. In addition to chairing our Board, Peter also serves on the board of United Way in Romania.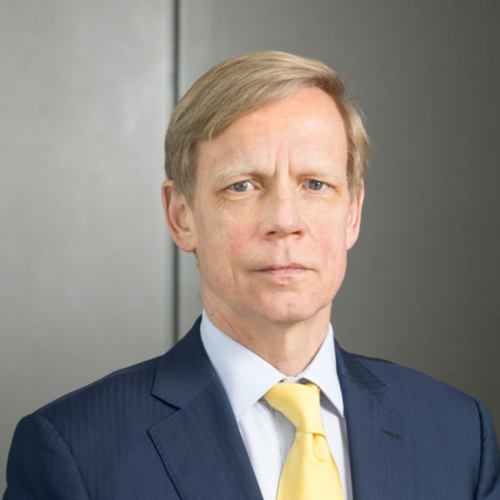 Steven van Groningen is a banker who has over the past 20 years occupied various top management positions in subsidiaries of Western European banks in Romania, Hungary and Russia. He is also very much involved in several organizations and professional associations which aim to improve the climate for investment, stimulate the development of the Romanian economy and the quality of life. Steven teaches an MBA business ethics course at Maastricht School of Management in Bucharest. He is a former canoeing Olympian and Ironman triathlete and has remained very active in sports. He is one of the founders and the first president of United Way Romania and a former chairman of the United Way Worldwide Leadership Council.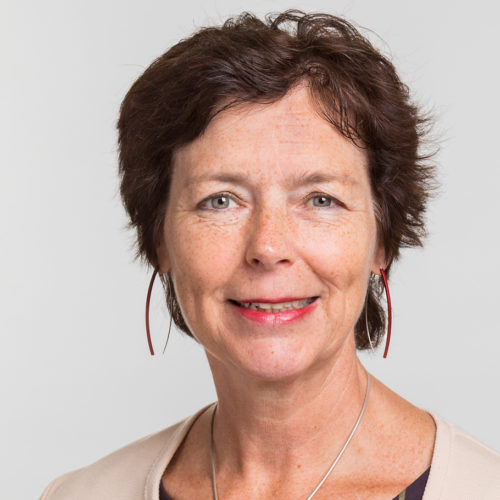 Henriëtte has been general manager of Kansfonds with heart and soul for over ten years. Caring for vulnerable people is a leitmotiv throughout her career. After a start as budget consultant for the disabled, she helped shape social policy for two municipalities. Eventually, she found her place in the world of NGOs, initially as a senior advisor at Oranje Fonds, later as general manager at Kansfonds.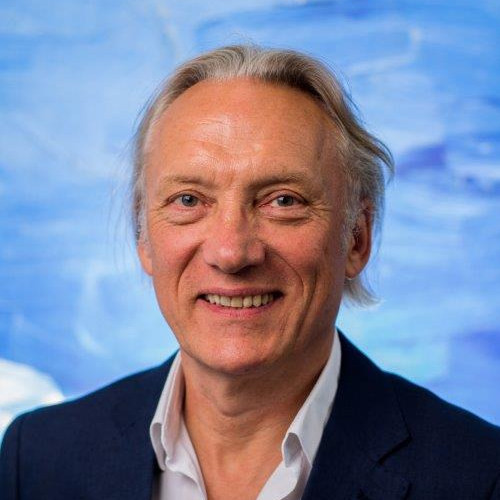 A great-grandson of Theo van Gogh, the painter's brother, Willem has been working for Amsterdam's Van Gogh Museum since 1999. After a career as a lawyer, he joined the museum as director of its shops. From 2009 he has been advisor to the board, working as an ambassador for the expansion and strengthening of the museum's national and international networks.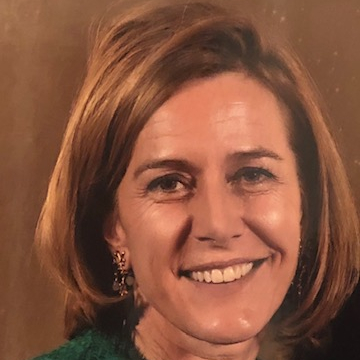 Pien started her career in various commercial positions at Heineken NV. She subsequently worked at Philips NV before moving to Yess International executive search. Pien has been lady-in-waiting to HM Queen Máxima since 2013. She is also currently a board member of Rijksmuseum Fonds and has been on the boards of various foundations throughout her career. She holds a master's degree in economics from the University of Amsterdam.
Meet our staff and volunteers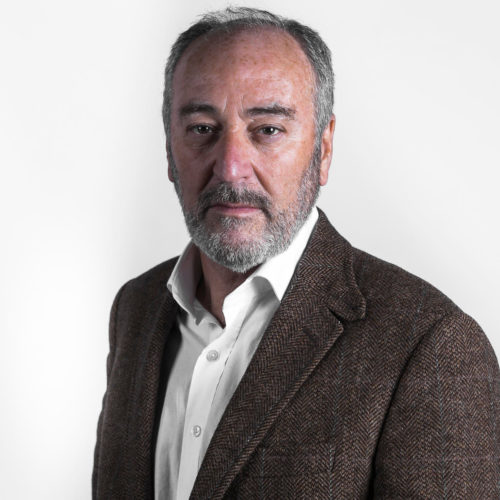 Machiel in an experienced Representative with a demonstrated history of working in international affairs. He is a strong professional, skilled in humanitarian assistance, international law, policy analysis, refugee law, diplomacy, and international humanitarian affairs law. He recently retired after a distinguished career with the United Nations, where he held various positions in ten countries, including that of UN Resident Coordinator. In his most recent capacity as Head of the Policy Development and Evaluation Service, in the Cabinet of the UN High Commissioner for Refugees, Machiel published various reports. He is the founder of United Way the Netherlands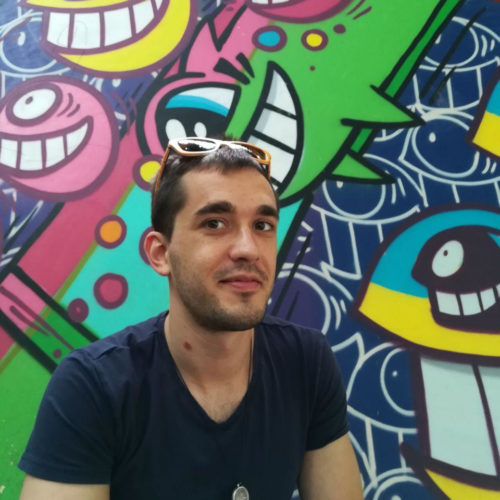 Born in the former Yugoslavia, Ivan has lived in countries around Europe. He has acquired a background in psychology and is skilled in communication, pedagogy, andragogy and educational product design, as well as creative and outreach writing. Ivan has extensive experience in online content management, project coordination, social media management, e-learning and youth training. He worked closely with organizations in the non-profit, developmental and educational sectors, including Olde Vechte Foundation and Anne Frank House (both in the Netherlands) and Meta Terra in Suriname. His own company, Illumniscate, focusses on playful learning.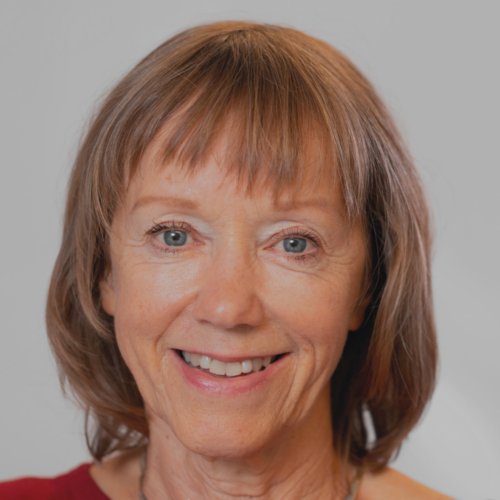 Terri is a multilingual writer, editor and communication consultant based in Amsterdam and France. While thinking of herself as a generalist, she likes to focus on cultural, humanitarian and travel-related subjects. Working for such clients as KLM, World Press Photo and the Dutch Ministry of Foreign Affairs has deepened Terri's international orientation. She developed formulas for a wide range of magazines and newsletters, for publication in print and online.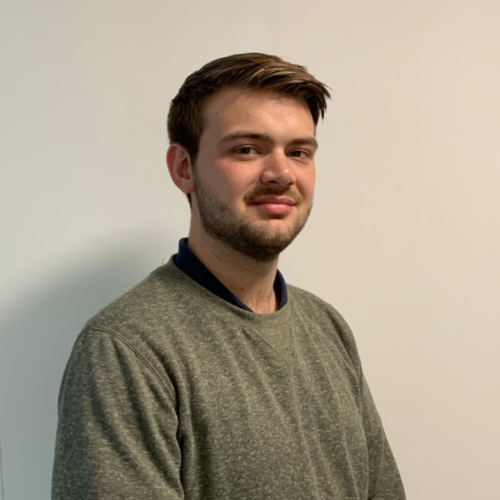 Myles is a Dutch and British dual citizen. He is currently studying artificial intelligence at the University of Amsterdam. His experience of volunteering with international organizations in Costa Rica, Nicaragua and the Netherlands has been focussed on developing sustainable communities.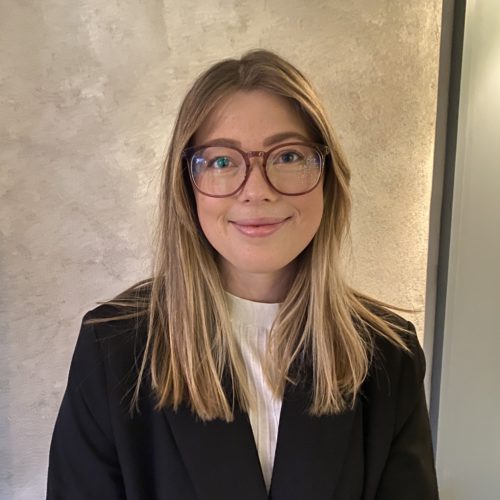 Julie is completing her third and final year of her BA in Political Science at University of Amsterdam. Before coming to Amsterdam, she studied Journalism and International Studies in London. Her mains interests includes combatting discrimination and promoting an equal society, and she believes United Way the Netherlands is a great starting point for such a cause. Julie works as a Programme Manager and ensures our projects reaches their goals.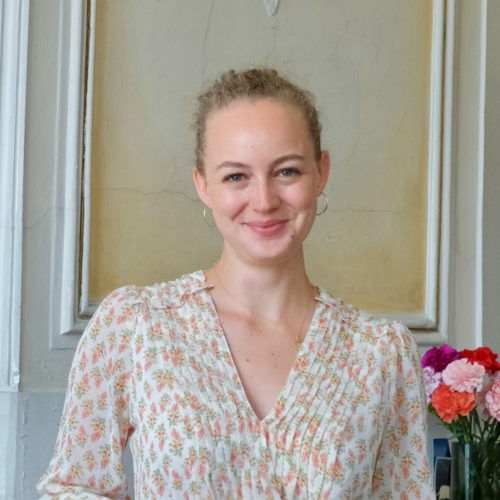 In 2022 Amy completed her internship at United Way the Netherlands following her graduation from the University of Maastricht. During her studies, she focused on finding core reasons for and possible solutions to international conflicts. In many violent conflicts, the core issues could be traced back to social fracturing. Therefore, she recognises the importance of United Way's focus on social issues as a way to act at a root level. Amy currently manages several locations of our mental health project and supports the rest of the team in reaching their goals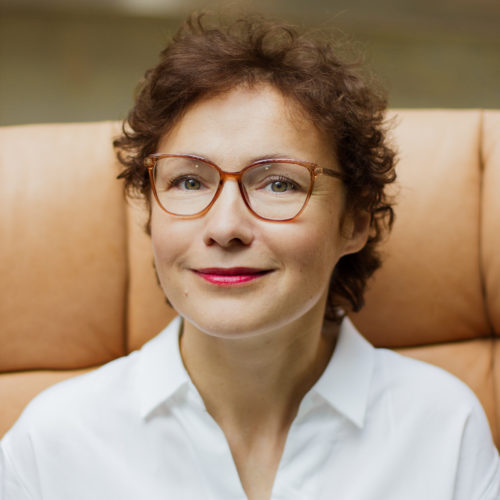 Olena moved with her family to Amsterdam as soon as the war began. Currently, she is a Project Manager at UWRA organization (Ukrainian Women Refugee Association in the Netherlands). She organizes lessons, meetings, sports opportunities, and psychological-support groups for Ukrainian people in Amsterdam.
Olena worked for 17 years at FISCHER UKRAINE LTD company (ski, hokey sticks) as Director, key account manager, and then one year as an Executive director in a private school in Kyiv.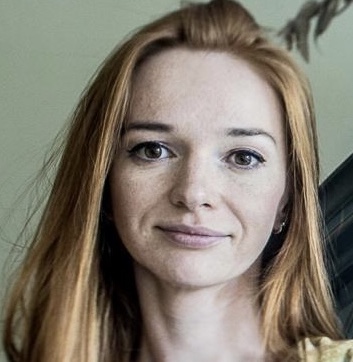 From the first day of the Ukrainian-Russian war Irina was involved in Humanitarian aid for Ukraine. As the number of Ukrainian refugees grew, Irina shifted her focus on helping refugees. Her mission is providing Ukrainian women the tools for better integration in The Netherlands.
Irina has a master of marketing and communication, with 15-year experience in leadership and team management in international agencies. Irina is currently project manager of the Ukrainian project «Home from Home» and responsible for project implementation on a different level.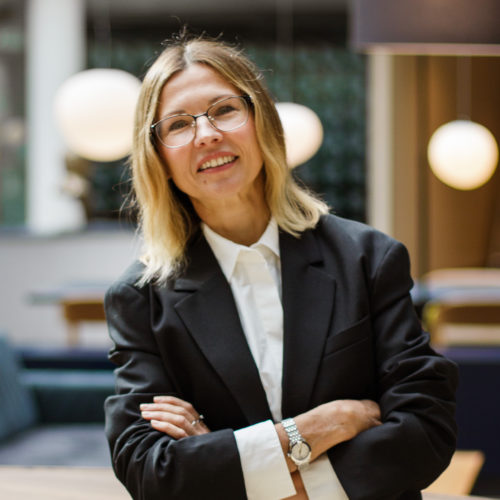 Polina lived in Kyiv when the war between Russia and Ukraine started. Since April, she has moved to Amsterdam and become a part of the UWRA community.
Polina has a master's degree in Psychology and Social pedagogy as well as solid working experience in IT and marketing.
The experience linking the IT sphere and psychology provided Polina with adaptability skills. More than ten years of marketing experience taught Polina to be innovative, build effective communications, and set up long-term partnerships.
Solid analytical skills and an understanding of the psychology of human behaviour allow Polina to find creative approaches to problem-solving. She enjoys working in a multicultural team, being a part of a great whole, and contributing to society.
Polina is currently the Ukrainian project «Mental Health» project manager and is responsible for project implementation and scalability.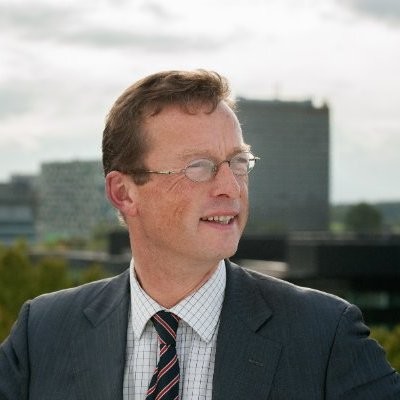 After studying law at Utrecht University, Floris started his career in various management positions in the companies KPN and Ahold. After ten years of experience in the corporate world, he made a career switch and became director of Museum Speelklok in Utrecht. Later, he became alderman for cultural and economic affairs in the city of Utrecht and director of Utrecht Science Park. In 2020, he moved from Utrecht to Friesland, the province were he grew up. In Friesland, he worked for LF2028, the foundation that organised Leeuwarden Cultural Capital of Europe. Today he works as an independent professional for cultural and scientific organisations and as a volunteer. Floris assists United Way the Netherlands on a temporary basis with the expansion of UW-NL´s support of Ukrainian refugees to areas outside Amsterdam.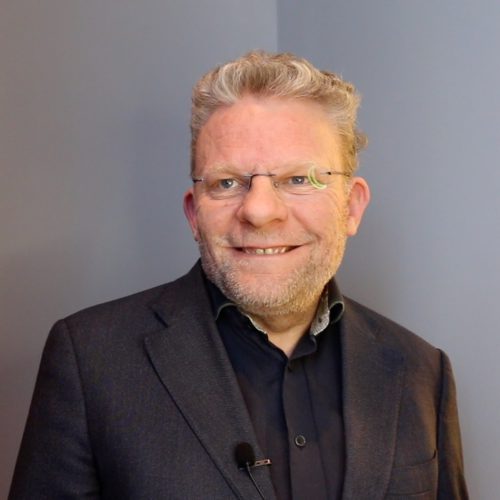 Rutger Engels is an award-winning full professor in Developmental Psychopathology, at the Erasmus University Rotterdam. He is Chief Science Officer at Zylorion, a Candian-based digital mental health start-up, and director of research at Amplio Health. He is a board member of the venture philanthropy ´De Verre Bergen´. Engels has an excellent track record of successfully coordinating research projects and mentoring Ph.D. students. He is passionate about taking science to the frontline where it matters most and developing state-of-the-art prevention and treatment programs that will have a far-reaching international impact on policy and practice. He is currently a consultant for our mental health project for Ukrainian refugees.
Dr Ionela Petrea, Director of Implementation at Amplio Health, is a senior international mental health expert with over 22 years of experience working with national governments, as well as 9 years at the WHO Europe and 9 years as Head of the International Department of the Trimbos Institute, Netherlands Institute of Mental Health and Addiction, where she also served as Director of Institute´s WHO Collaborating Centre for Mental Health. In addition to years of work experience across the world, Dr Petrea holds a PhD in medicine as well as a Post-graduate Diploma in Public Health and Policy from London School of Hygiene and Tropical Medicine. She is currently advising United Way the Netherlands on our mental health project for Ukrainian refugees.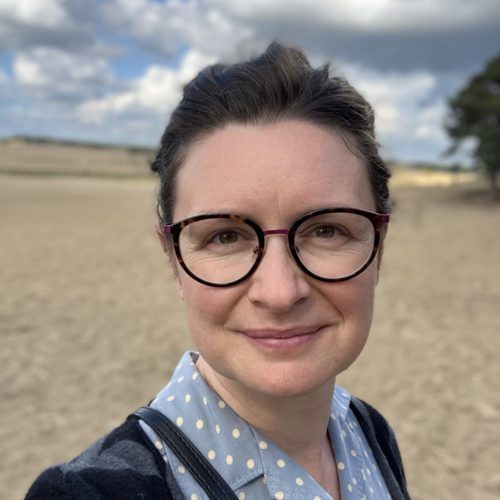 Yulia is a seasoned, friendly and reliable psychologist with more than 15 years of experience in performing individual and group counseling, teaching and mentoring of children, adolescents and adults. Throughout the last 15 years she has taken part in different projects for these target groups such as organizing camps and retreats, lecturing and team-building, mentoring and training mentors, etc. She is also a mother of a 6 years-old boy (Dima) so I clearly understand what parents and children go through. She enjoys connecting and working with children and see them overcoming their difficulties even if parents may feel hopeless. Parents see me as a patient, open, transparent, and inspiring counsellor. Her final goal is to team up with parents to help them learn how to motivate and communicate with their children and enjoy their parenthood.
Since March 2022 she lives in the Netherlands, because of the war in Ukraine.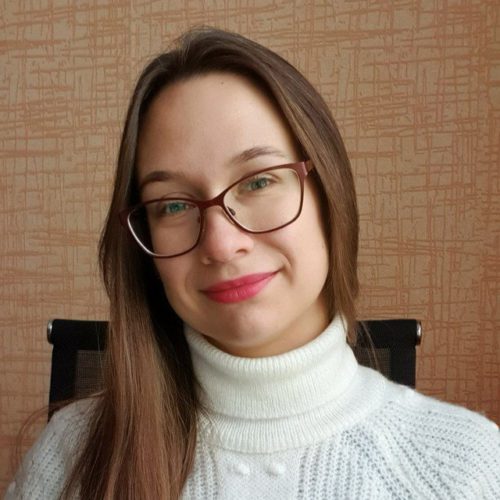 Olexandra Bondarenko, child psychologist for mothers, family psychology, certified art therapist and fairy tale teacher. Experience with families more than 11 years. Media Expert. Coach of international festivals and online conferences. Customers from 20 countries of the world choose me as their guide to family happiness.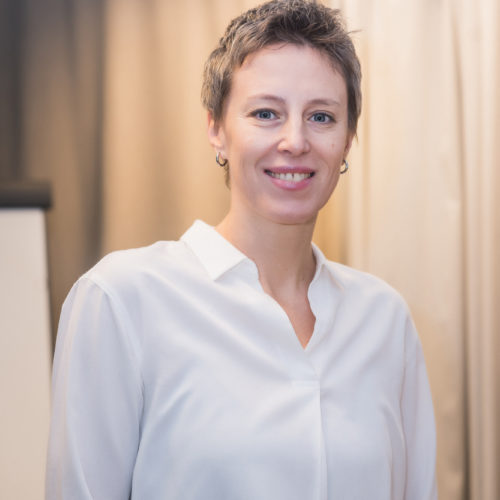 Olena was born and has lived all her life in Kyiv. She has a higher education degree in psychology and has graduated as a Gestalt therapist. Furthermore, she has specialisation in Trauma and PTSD and child-parent relations. She works with teenagers and lead groups. Since her arrival in the Netherlands, she has been working as a psychotherapist with Ukrainians who were forced to leave their homes.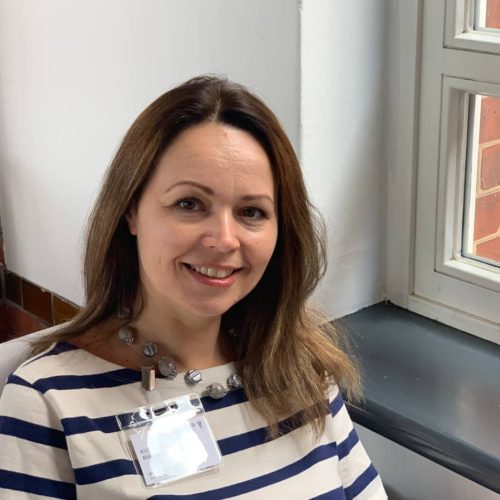 Maryna is a psychologist and psychotherapist in the psychoanalytic and trauma-focused fields of psychotherapy. She worked in Ukraine before the war in a charitable foundation and private practice. She is now continuing her work with children and with adults. She works with adaptation issues, psychosomatic problems, apathy, anxiety and panic attacks.